ART JET TO SOUTH AMERICA: CALDER INVENTS THE SKY PAINTING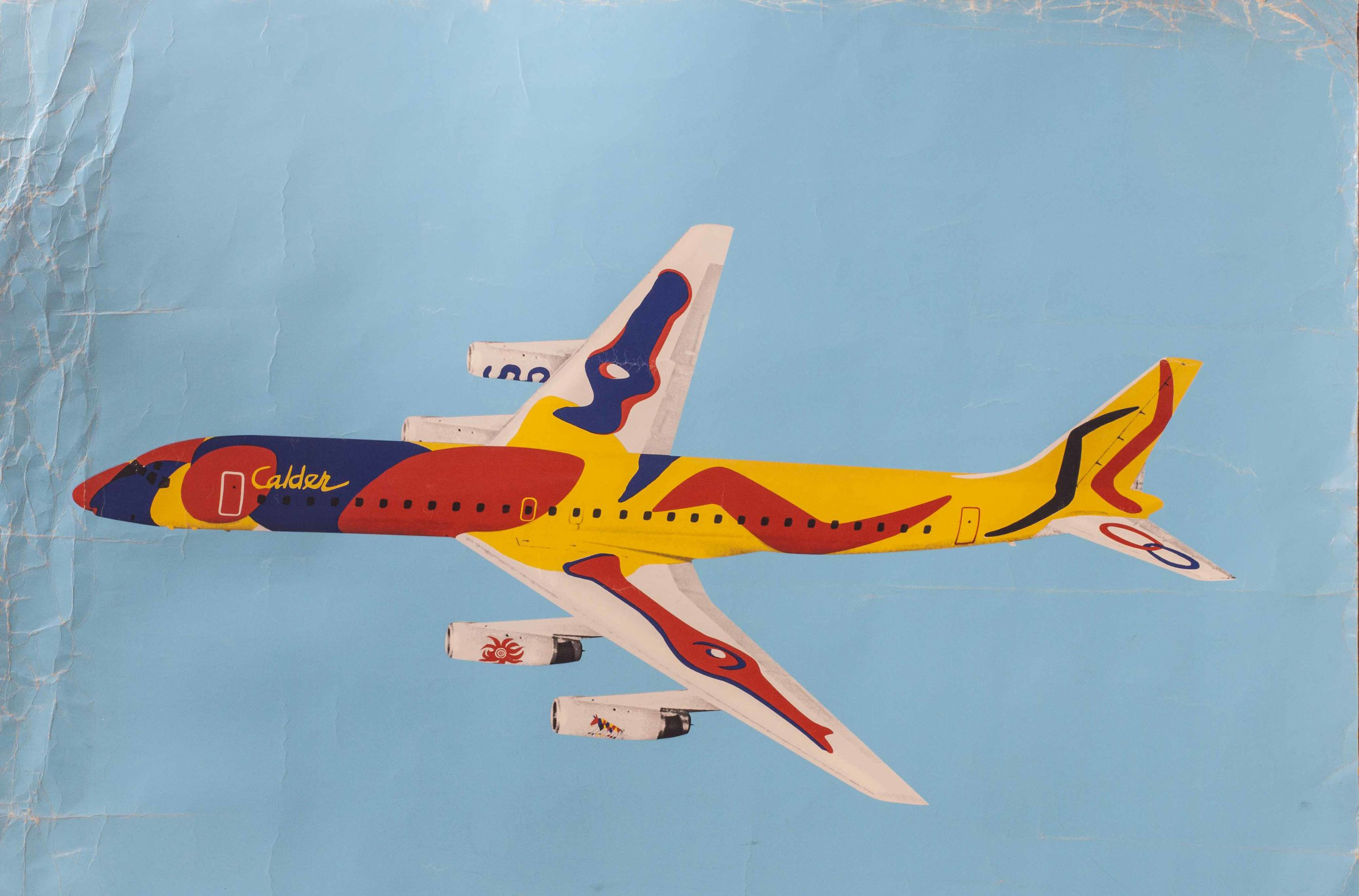 Mobile means "Alexander Calder".
In the 70s the artist has taken art in motion one step higher, to art aloft: an airplane painting. His work is filled with humor, it has all kinds of amusing details; and even when you're sitting inside the plane, you look out and you can notice brilliant forms like moving suns with the gaiety of a fair.