#ARTISTHOUSE: CASA CORBERO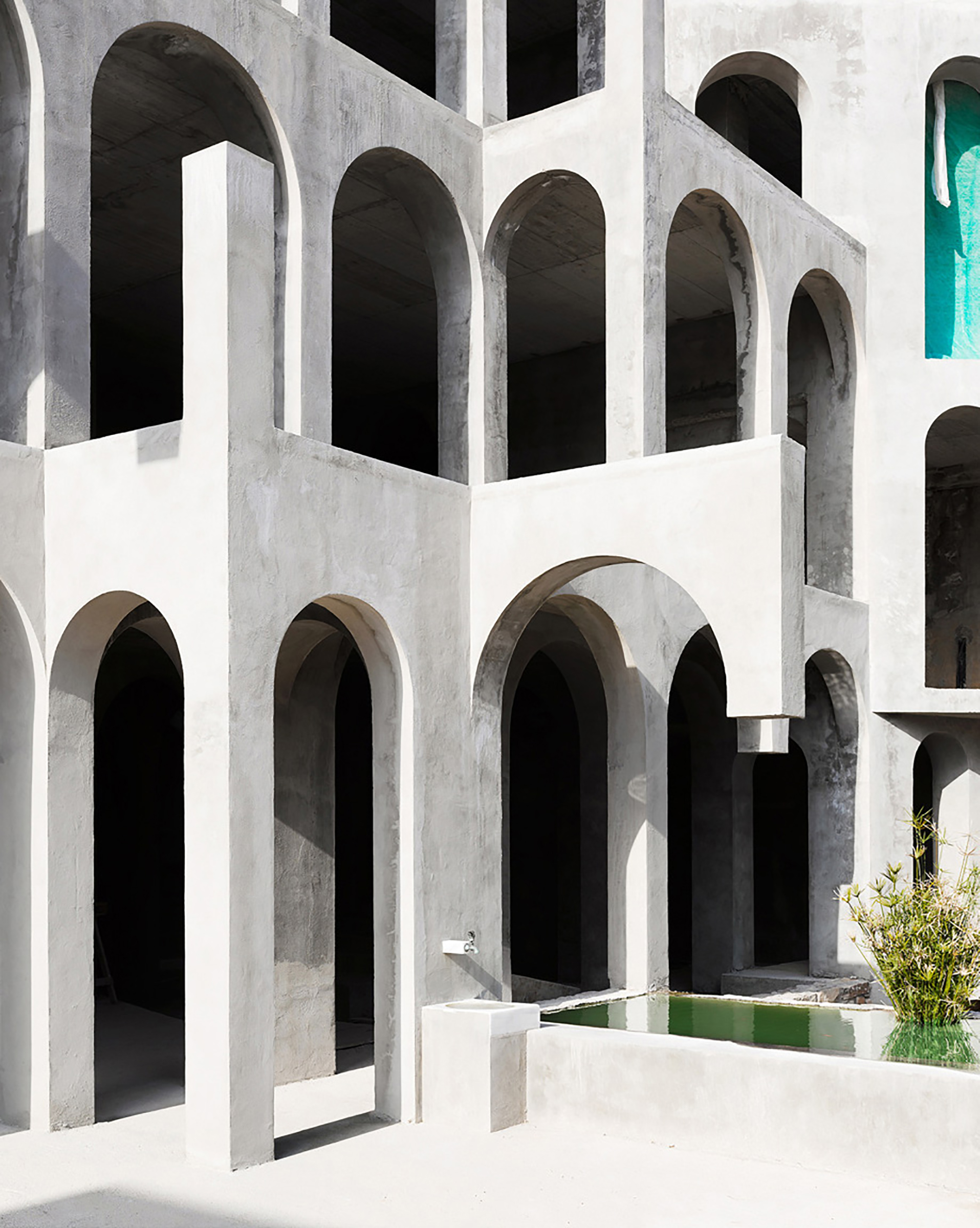 Nestled in the suburb of Esplugues de Llobregat, Barcelona, we can discover Xavier Corberó's 32 square kilometer terrain. With a summary of nine buildings, the estate is a labyrinthine cabinet of curiosities concealed by a heavy medieval stone fence. Xavier Corberó has been considered by many to be the most significant Catalan artist since Gaudí.
Corberó was an old friend of Salvador Dalí,whose surreal influence undoubtedly plays a crucial role in this sublime house, where the unexpected always seems to hide behind a closed door, emerge from an unnoticed corner or appear of out nowhere. Throughout the house we can see some of Corberó's own monumental works as if it was a museum.
Corberó explains that the driving motivation behind his artistic creations is to create "poetry" – which is exemplified by his eccentric estate. He celebrates honesty in materiality by emphasizing the rugged textures of concrete or timber with perfect imperfection. The exteriors include geometric concrete structures stacking at different heights to create commanding sculptures amidst the wild surrounds and bodies of water. The interiors are a medley of man-made caves, whitewashed to form living quarters, workshops and gallery spaces.