CELINE NEW BOND STREET: A CARNIVAL OF MATERIALS, FURNITURE AND NIKA NEELOVA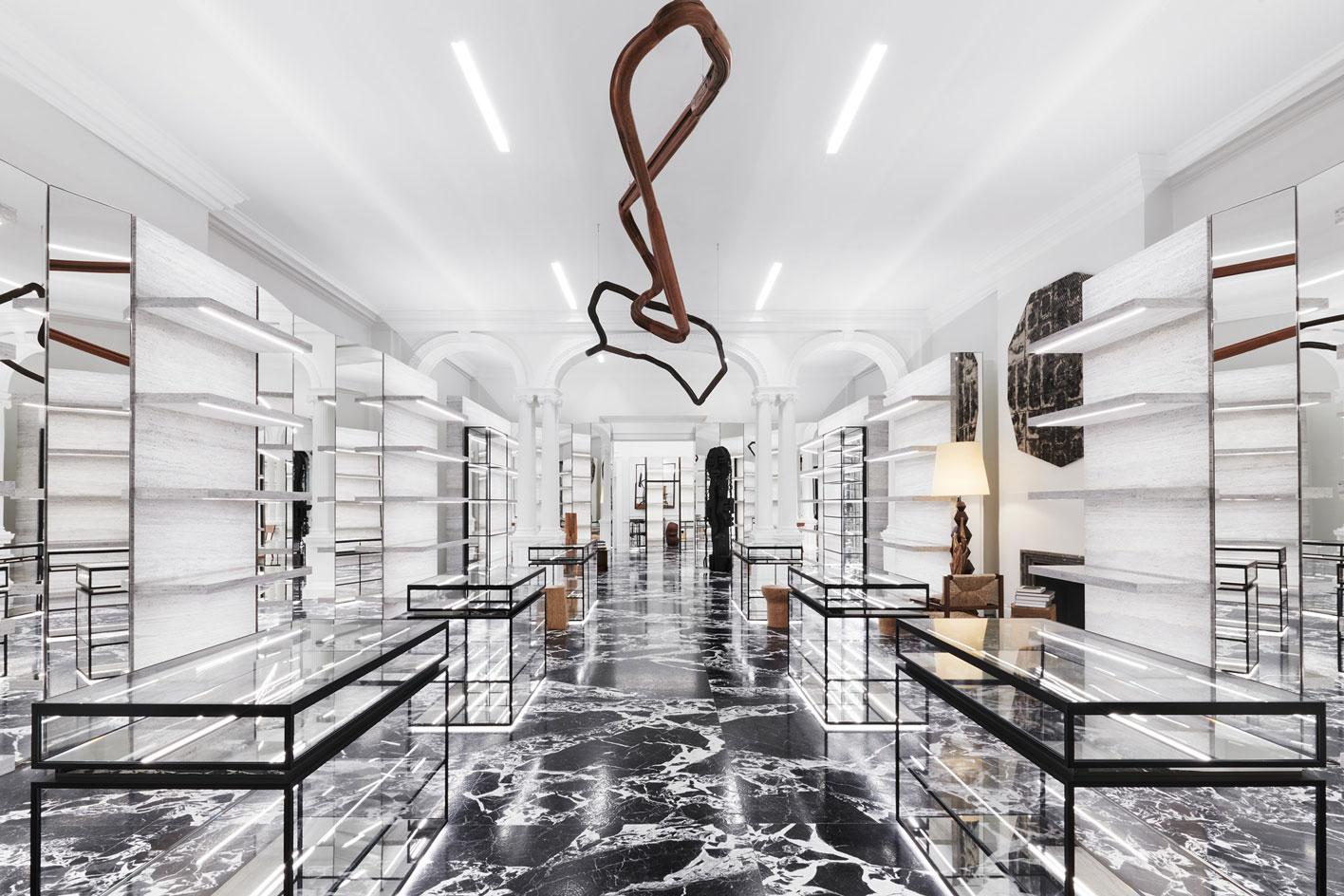 The French maison opens Celine New Bond Street, an art-filled flagship store in central London. Commissioned artworks by Nika Neelova and Leilah Babirye and a distinctively contemporary material palette contrast with the listed Edwardian building, reflecting artistic director Hedi Slimane's vision of exacting opulence.
'I think in that sense, there is a contrast to the works on show because my pieces are based on rescued and repurposed architectural fragments, but I've chosen the handrail because it's something that is moulded specifically to fit in the palm of the hand. It is something designed based on human proportion and it choreographs the body through space. I think there is a nice crossover in the sense that fashion is so much built around the human body and human proportions,' Neelova says. 'I had read somewhere that over time, wooden banisters collect microscopic bits of skin. And so to me these pieces also carry the memories of all of the people who have interacted with them. They carry the DNA of hundreds and hundreds of people.'
Dealing with the human body is fashion's modus operandi. Positioned in one of the menswear fitting rooms is an oil painting dated 1670 of a young man dressed in steel body armour and white silk sash. Entitled Portrait of Maximilien de Bethune Duc de Sully and of the Flemish school, it curiously aligns with Slimane's own ongoing photographic ode to youth and beauty. It adds another layer to the shop as a space for mortal contemplation.
Discover more about the new Celine store here
Text and photos by Wallpaper Mag