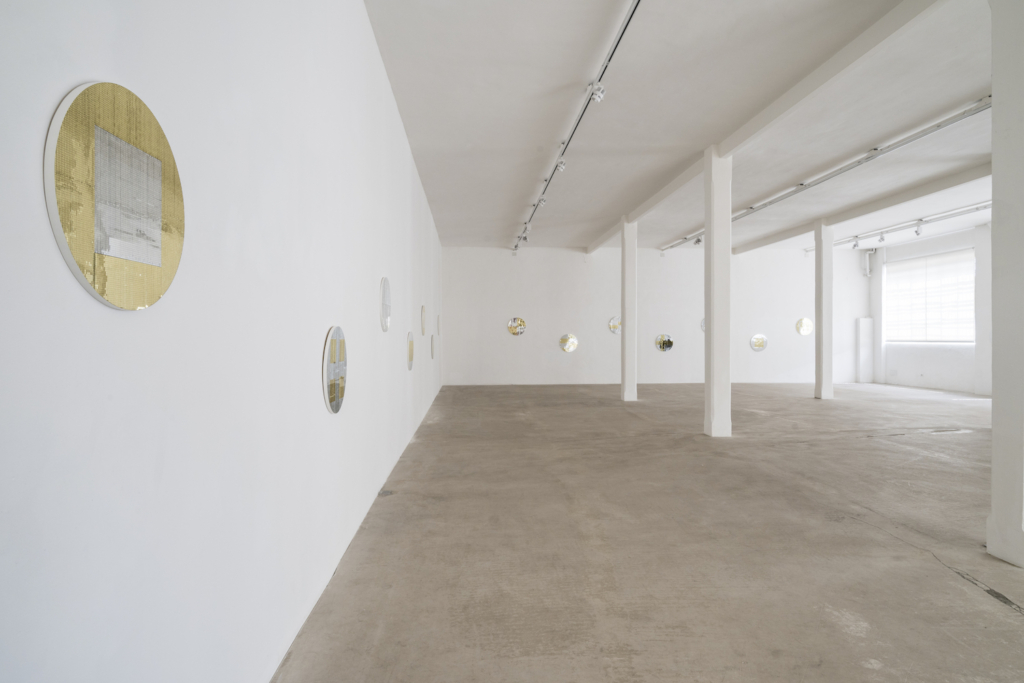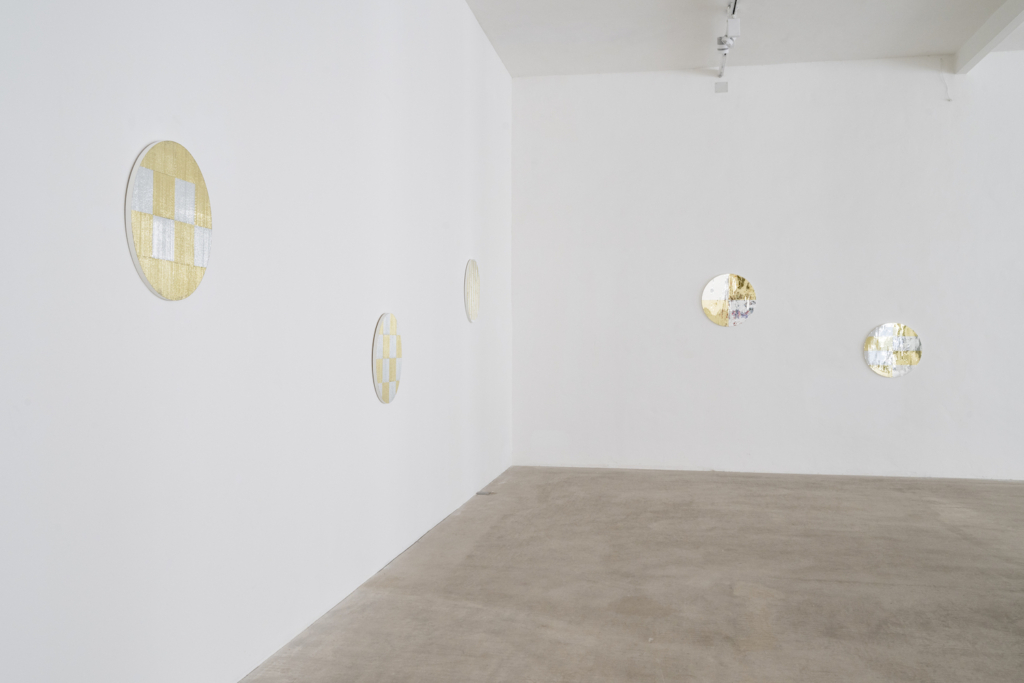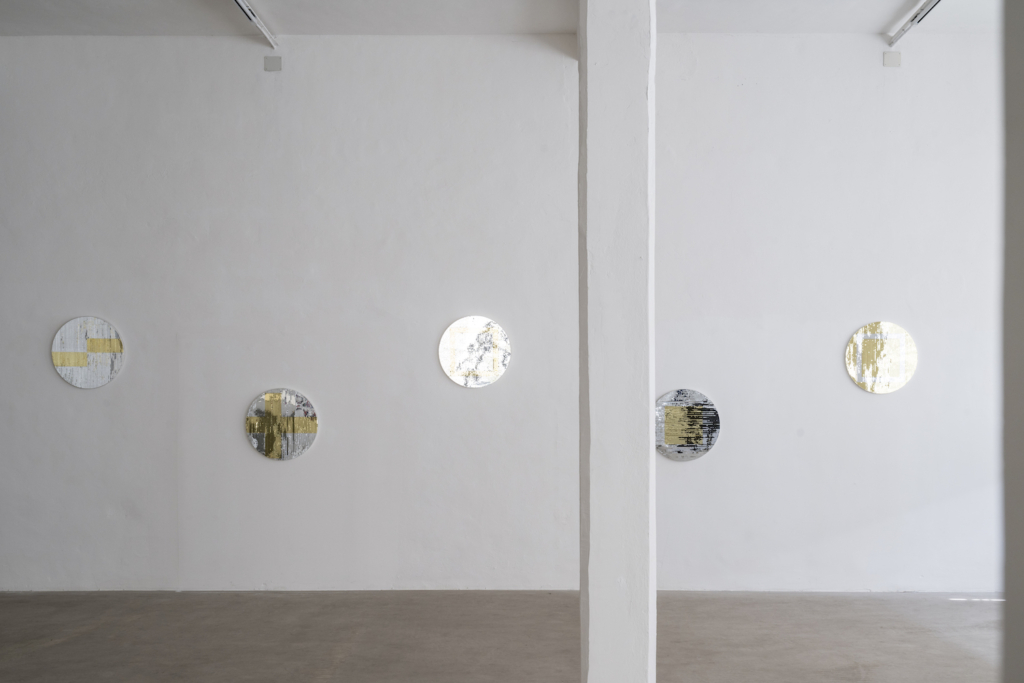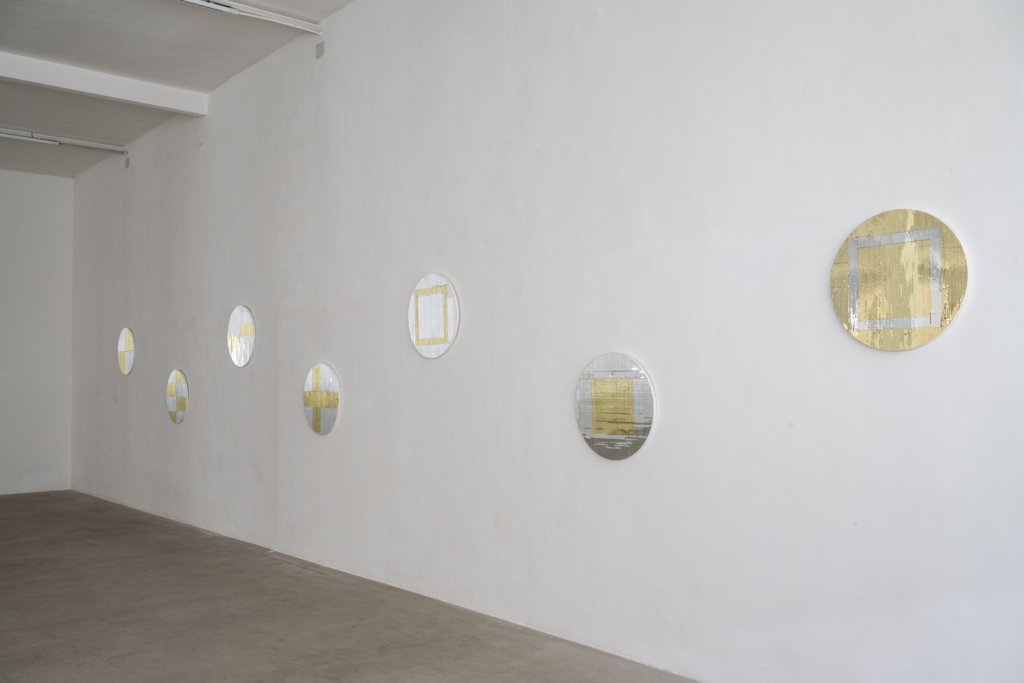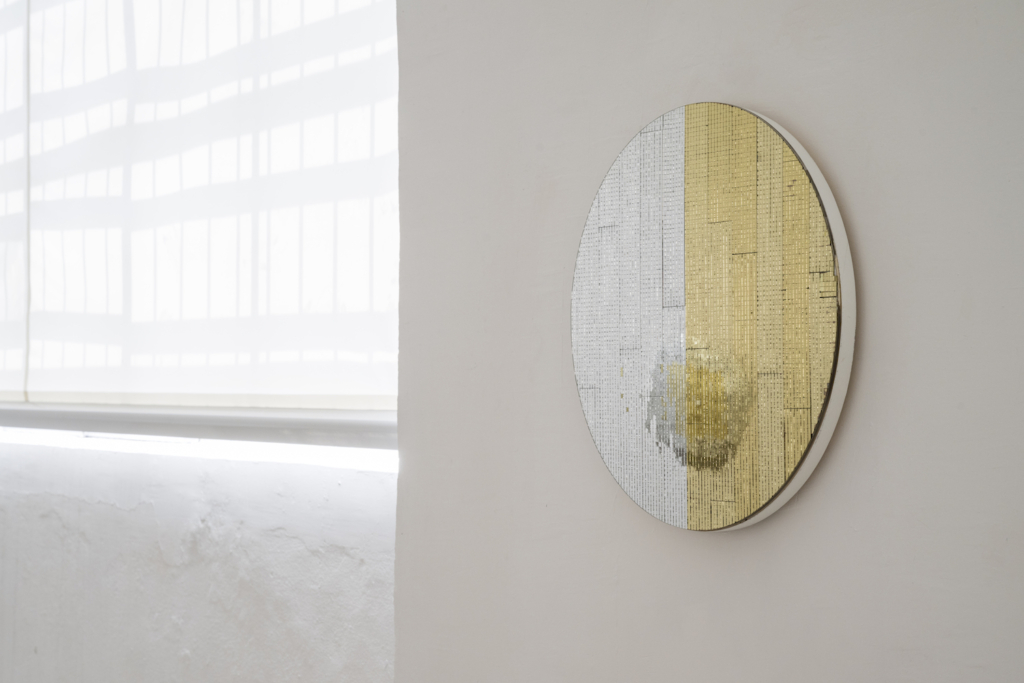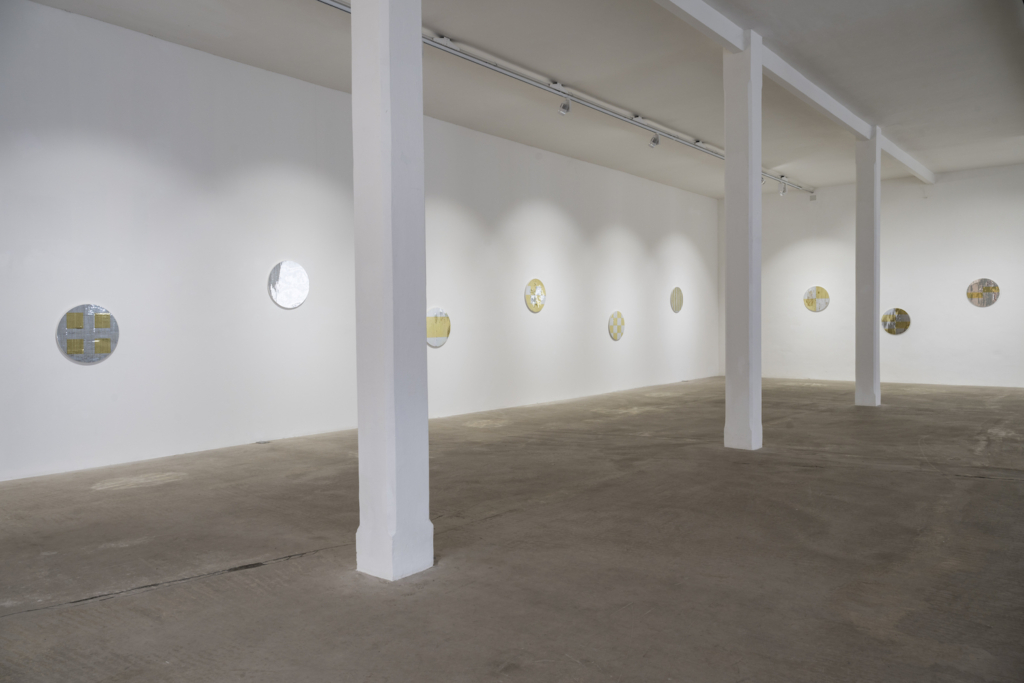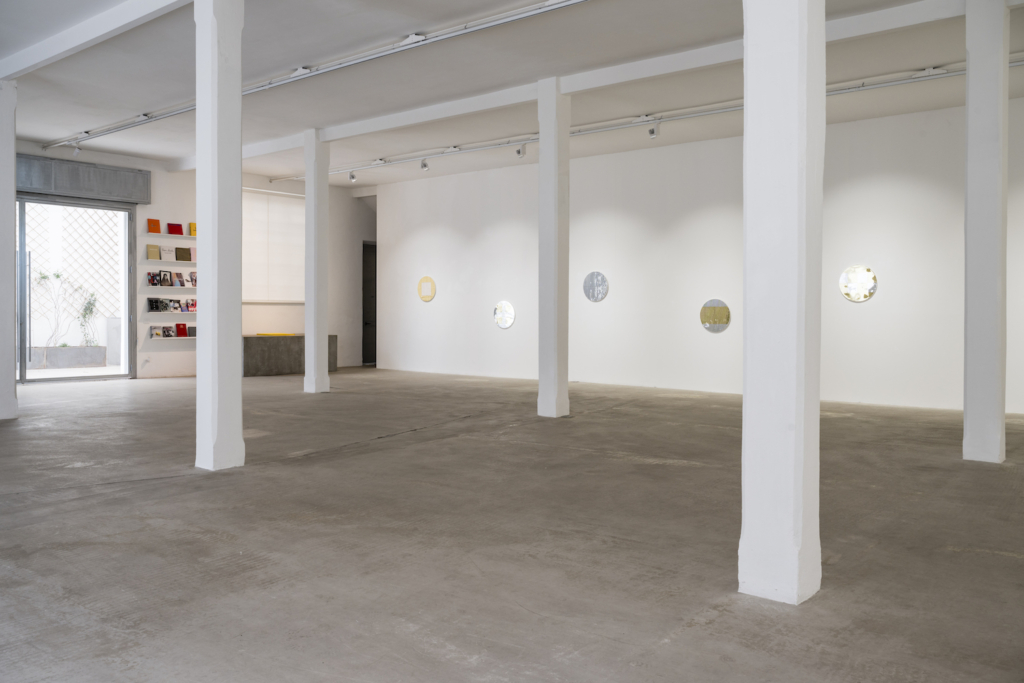 We are thrilled to present "OCULUS" by John Armleder, a special project for Noire Gallery, born out of a long-standing friendship with a remarkable and visionary artist.
Fifteen mirrored mosaics, crafted in gold and silver, reflect fragments of a distorted and blurry reality, assuming a myriad of shapes that repeat and undergo metamorphosis, constantly evolving and adapting solely based on the circumstances.
The work of John Armleder is polymorphous. It is not identifiable with any medium, procedure, formal style, or visual or aesthetic world. After being part of the alternative movement Fluxus in the 1960s, he founded  the Ecart group and  in the 1980s associated with Neo-Geometric Conceptualism.
Armleder has been questioning abstraction and the idea of modernity through the methods of appropriation and quotation since the early eighties. Beyond drawing, performance and painting, the artist has developed a practice in his installations where found objects are mixed with geometric or monochrome abstract paintings. 
John Armleder has had solo exhibitions in prestigious institutions such as:  
MRAC – Musée régional d'art contemporain Occitanie, Sérignan, France (2023); Rockbund Art Museum, Shanghai, C (2021);  Kanal Centre Pompidou, Brussels, B (2021); MAXXI, Rome, I (2020); Kunsthalle, Frankfurt, D (2019); Aspen Art Museum, Aspen, USA (2019); Museion, Bolzano, Italy (2018); MADRE – Museo d'Arte Contemporanea Donnaregina, Naples, I (2018); Istituto Svizzero di Roma, Rome (2017); Consortium of Dijon, France (2014), Dairy Art Centre, London (2013); Swiss Institute, New York, USA (2012); Kunstmuseum, Sankt-Gallen, Switzerland (2010); MAMCO-Musée d'Art Moderne et Contemporain, Genève, CH (2006) ; Musée Rath, Genève, CH (1990) ; Nationalgalerie Berlin, Berlin, D (1987) ; Kunstverein, Düsseldorf, D (1987) ; Musée d'Art Moderne de la Ville de Paris, Paris, F (1987) ; Kunstmuseum Winterthur, Winterthur, CH (1987)
His work is in the permanent collections of many Museums. Armleder lives and works in Geneva.