MEL BOCHNER
FROM PYTHAGORAS TO BABEL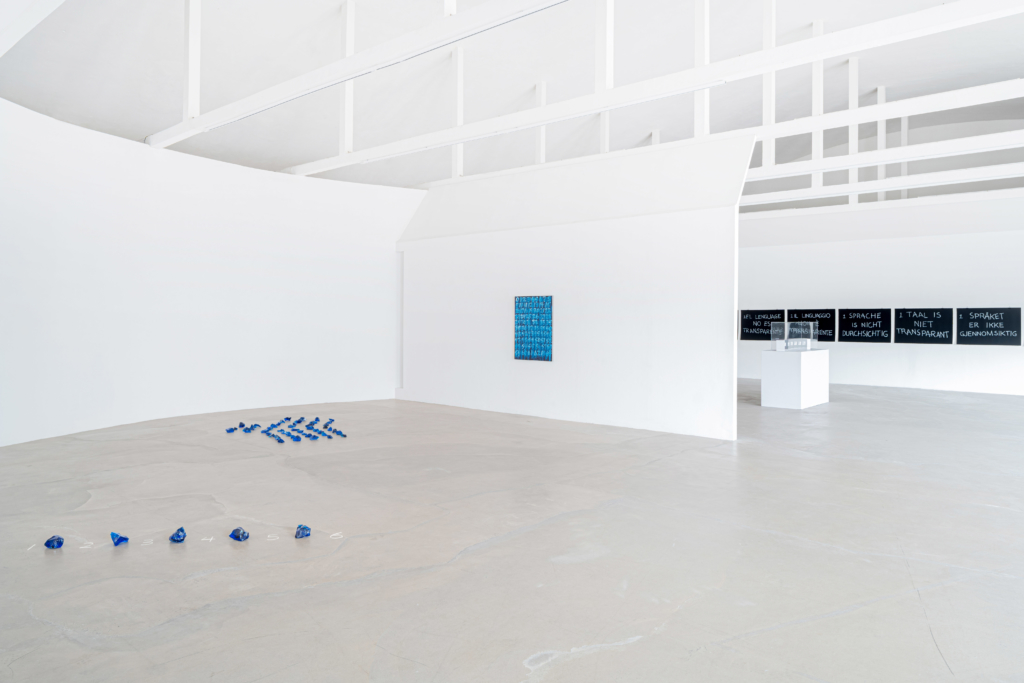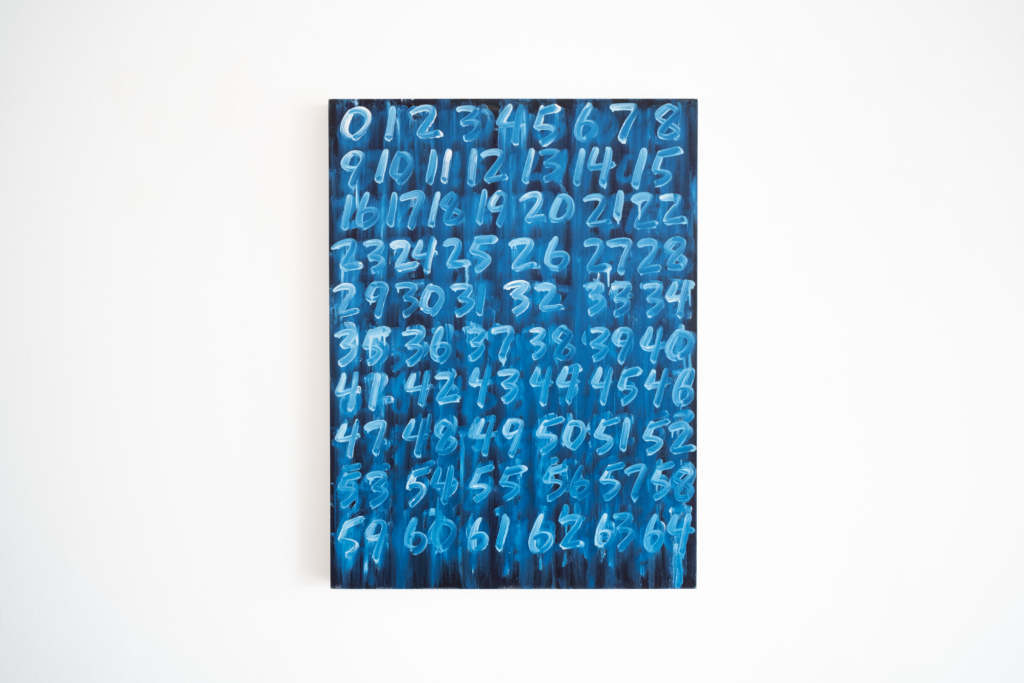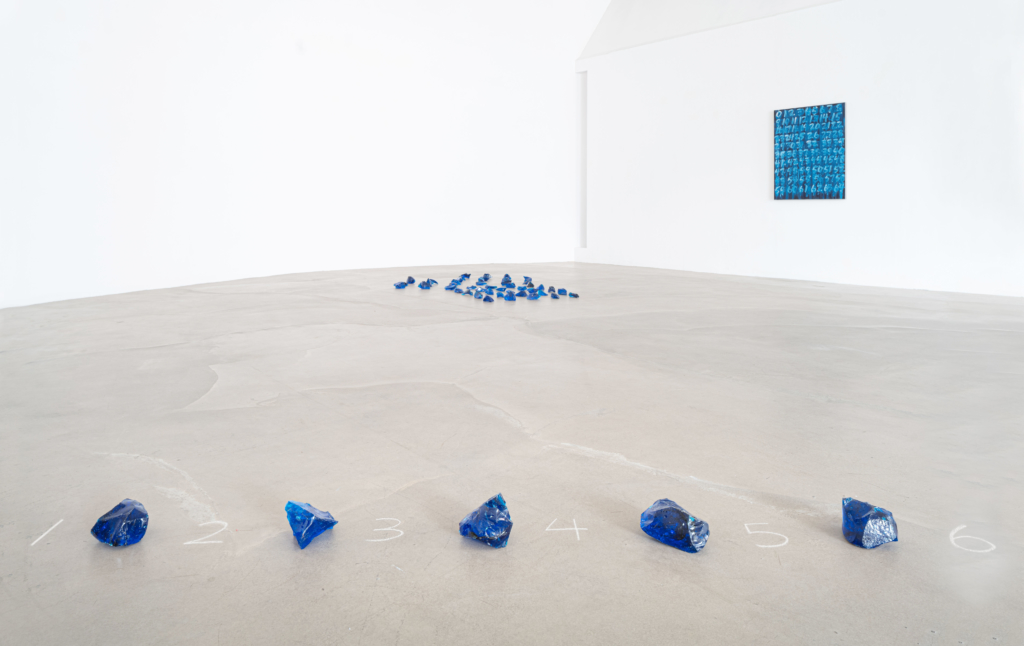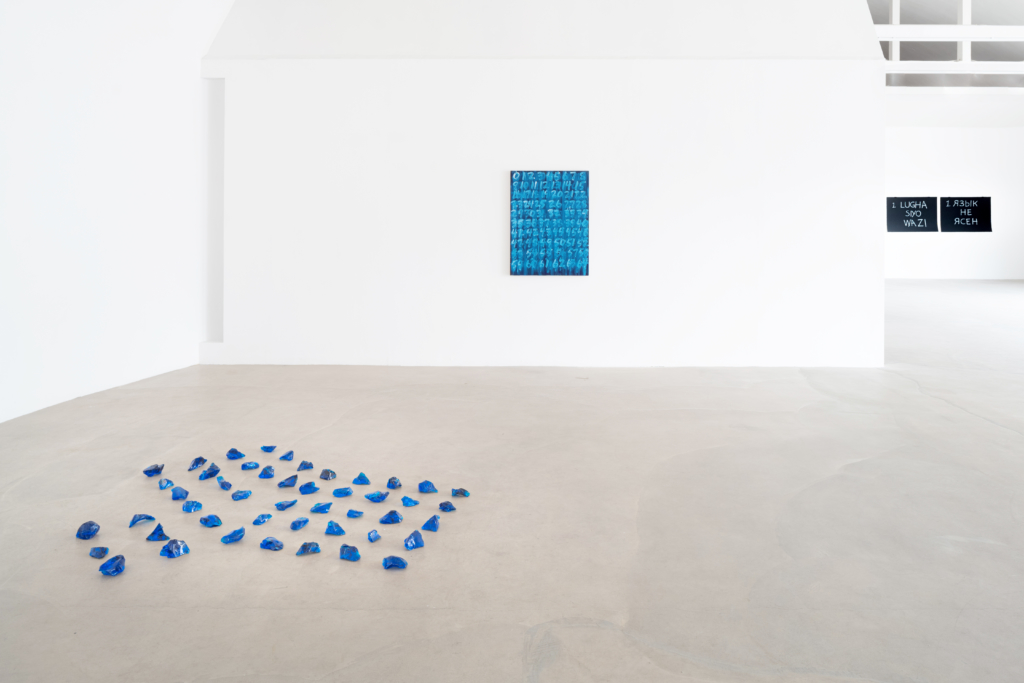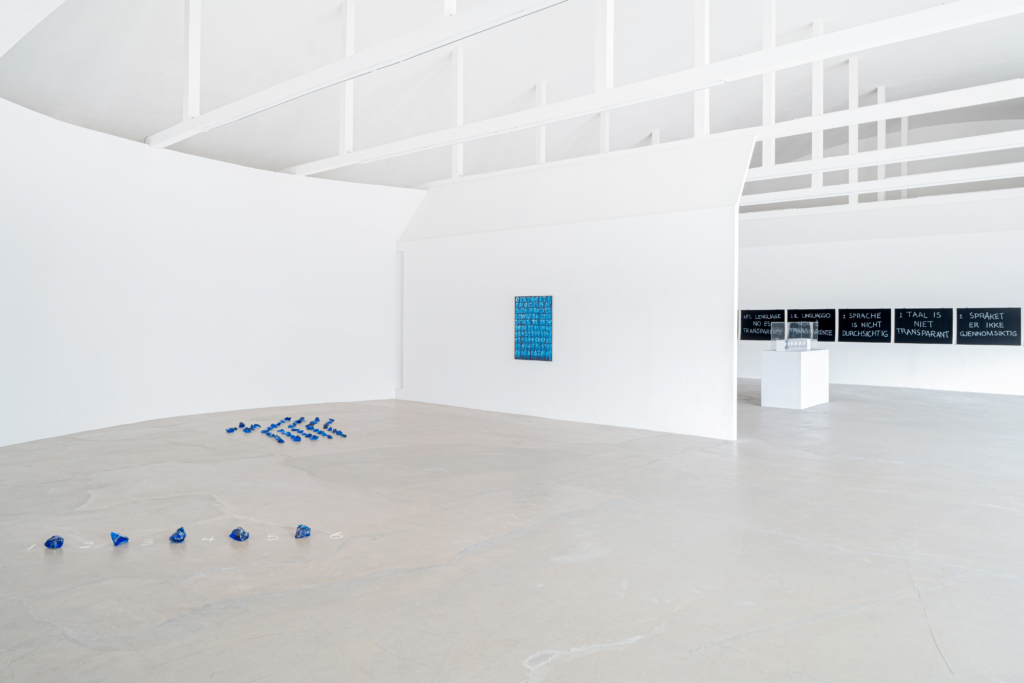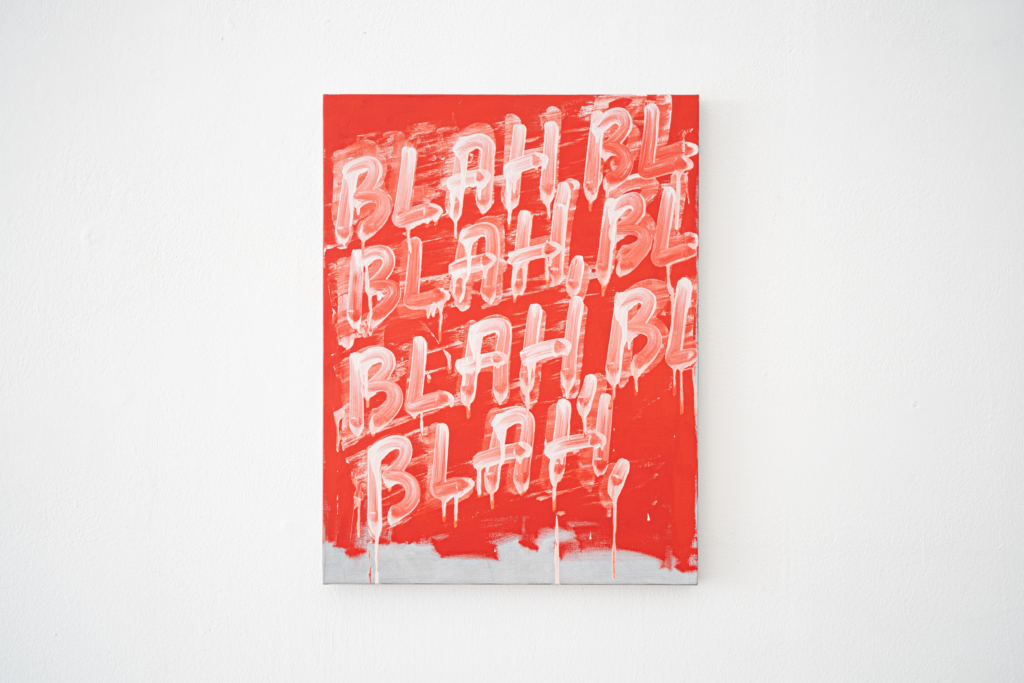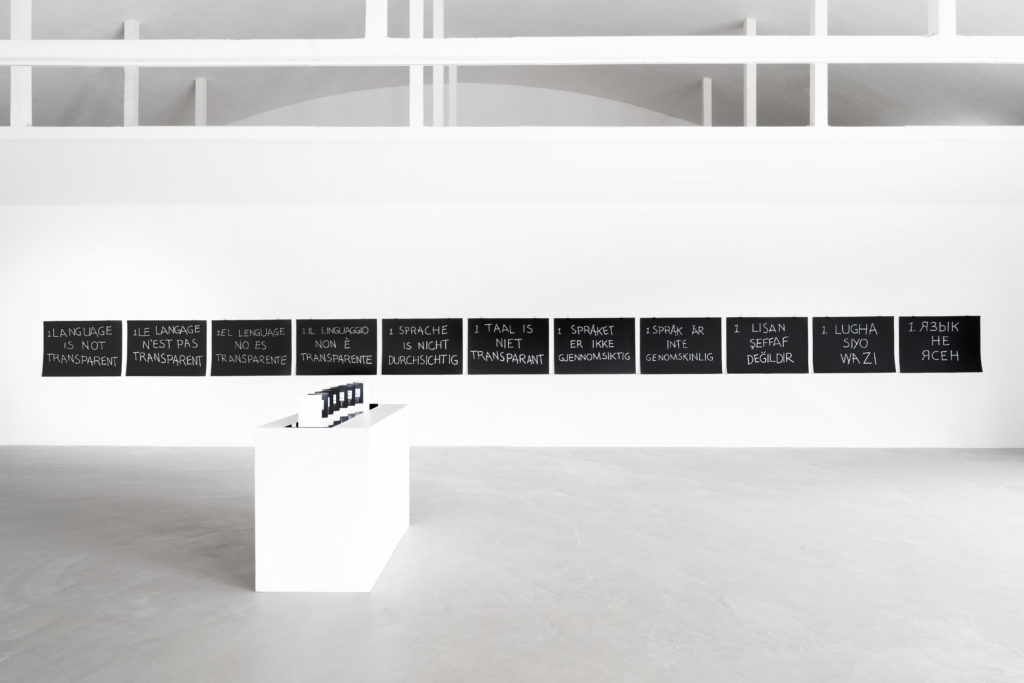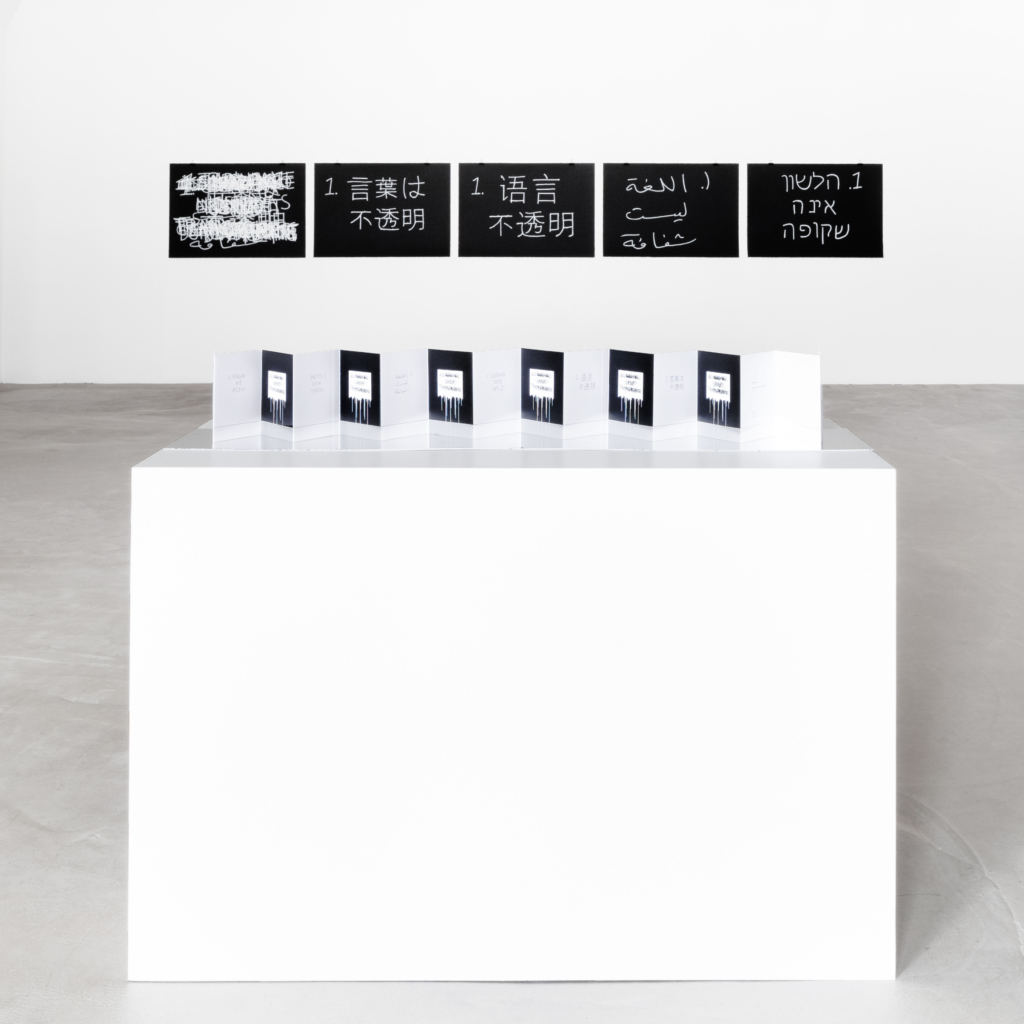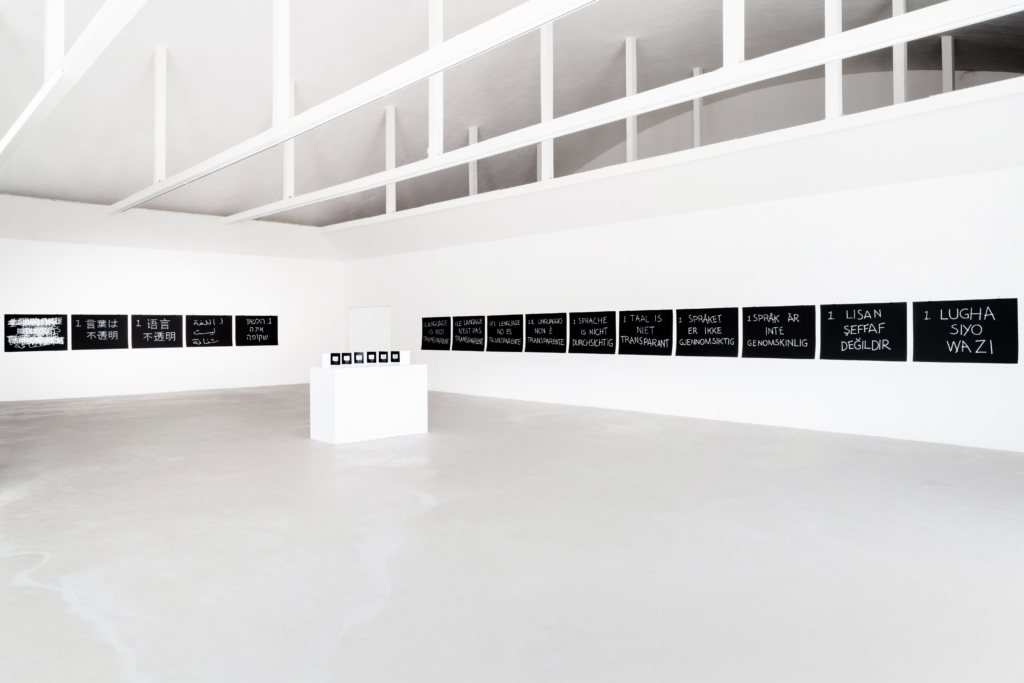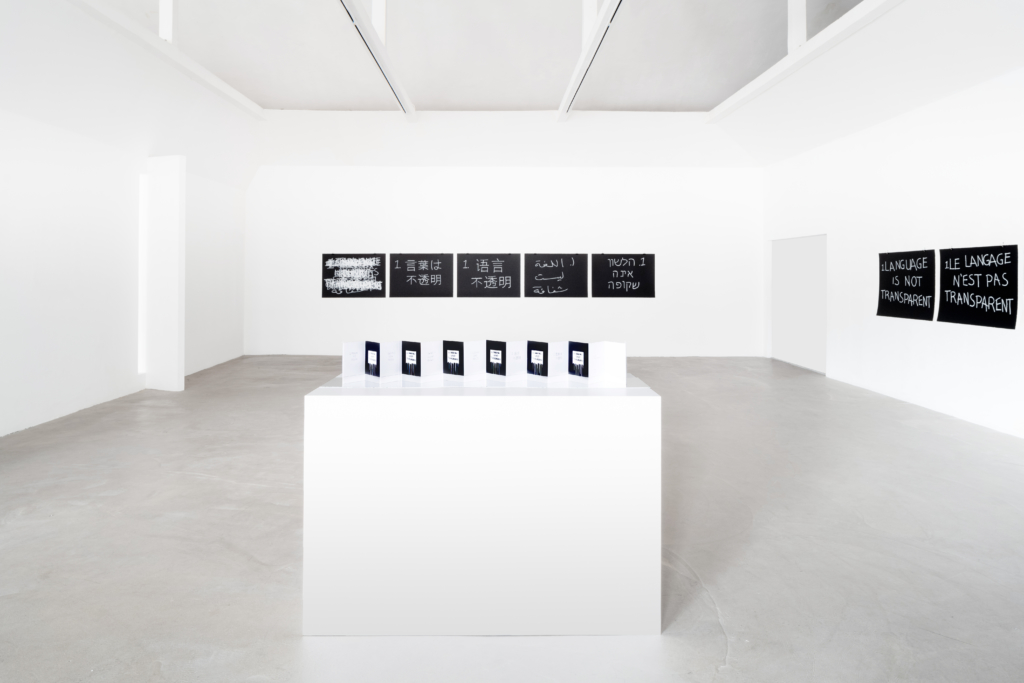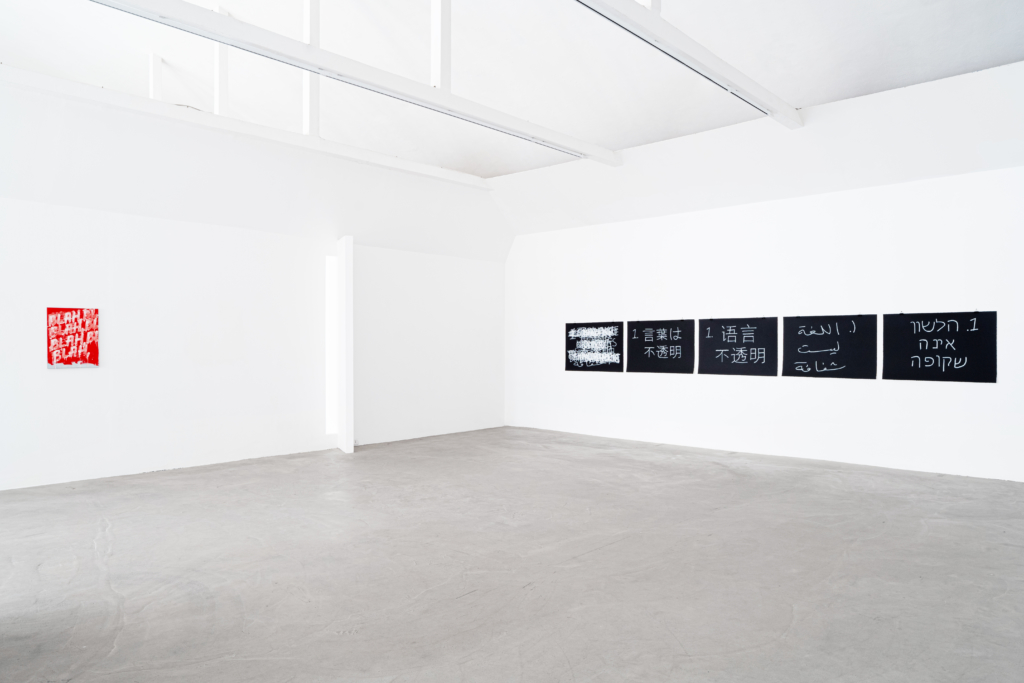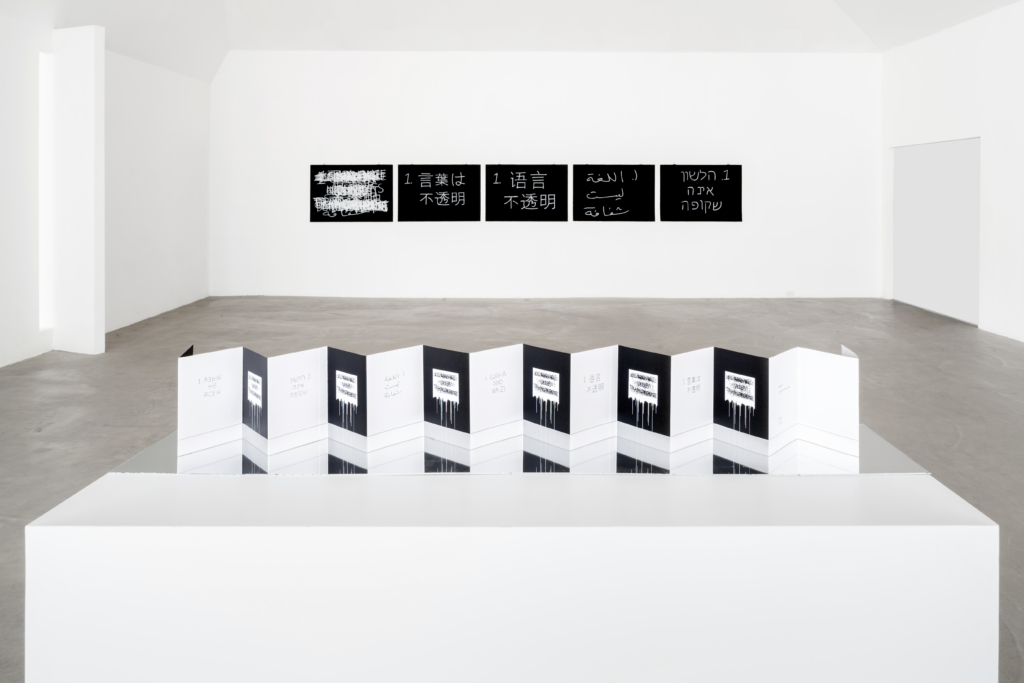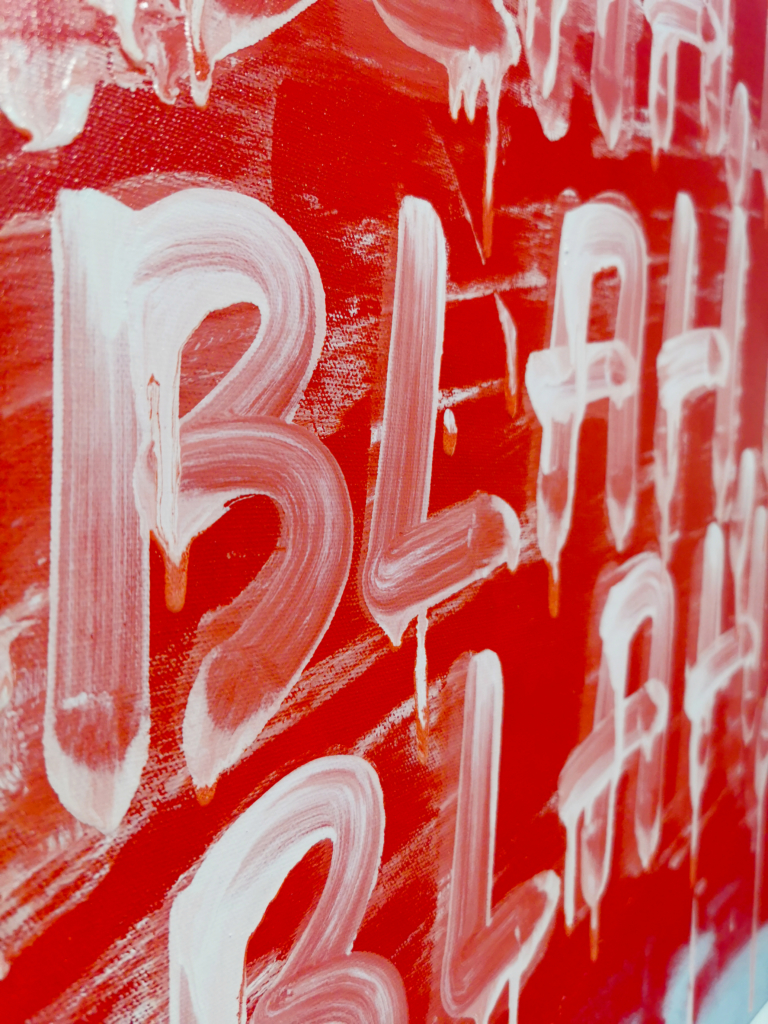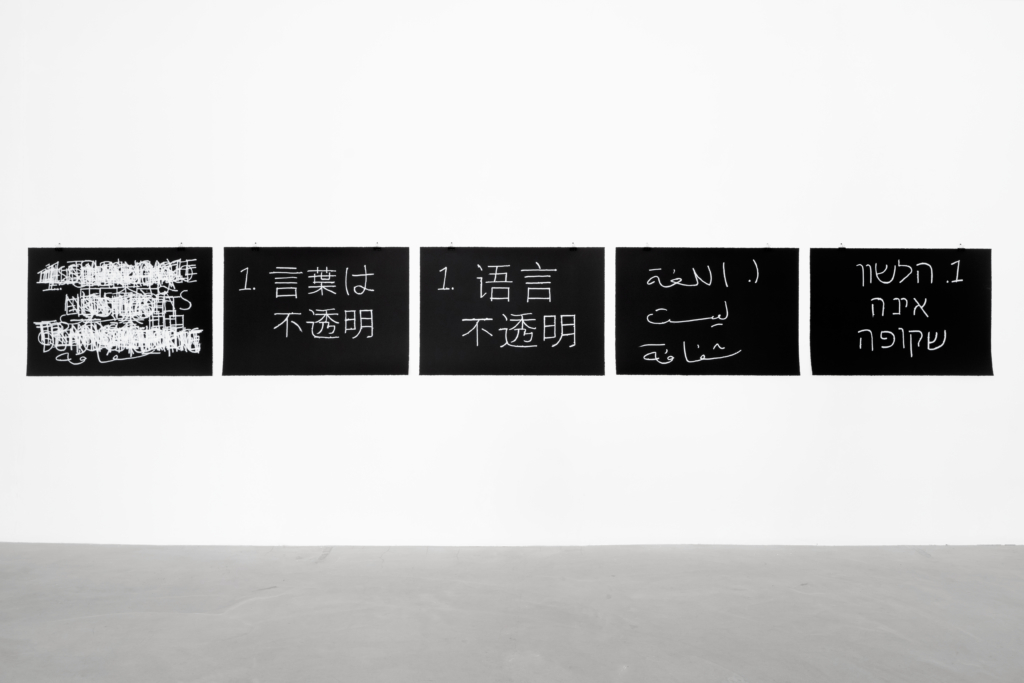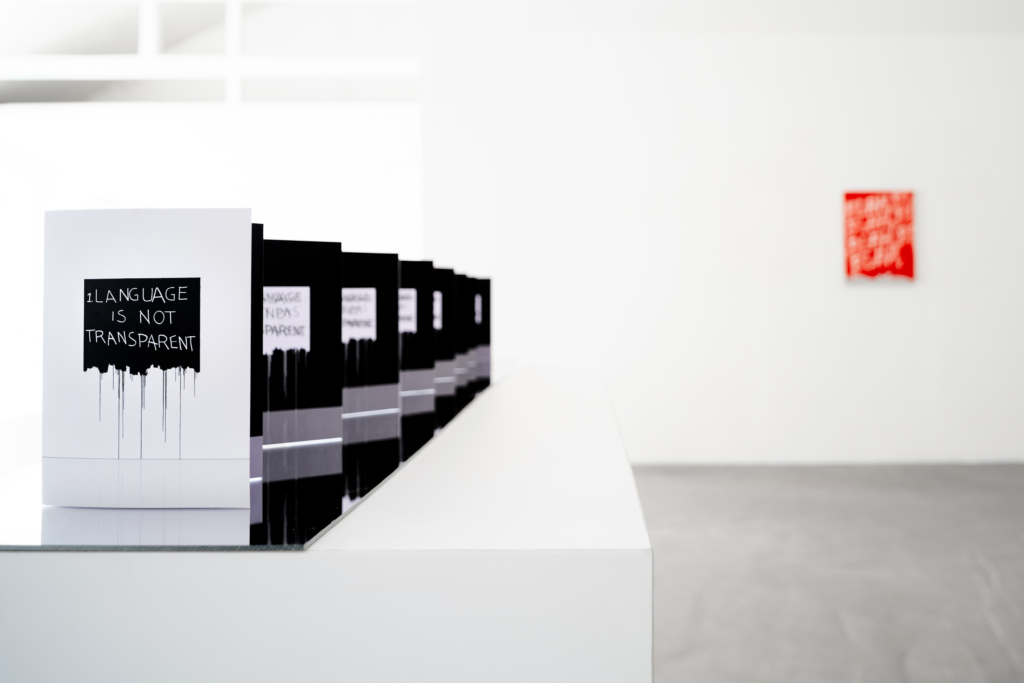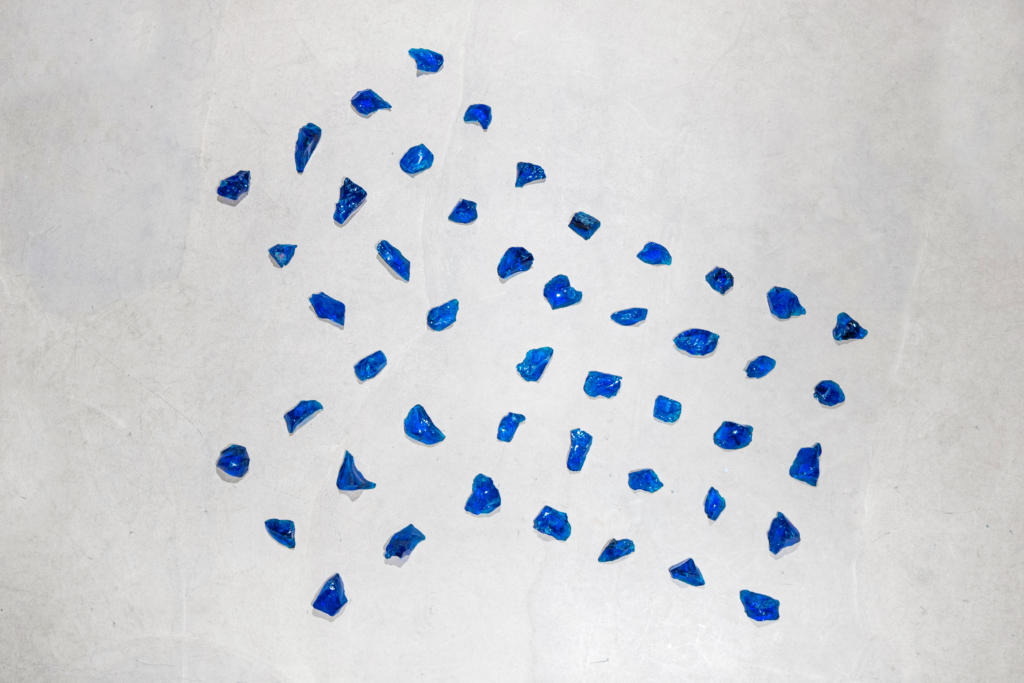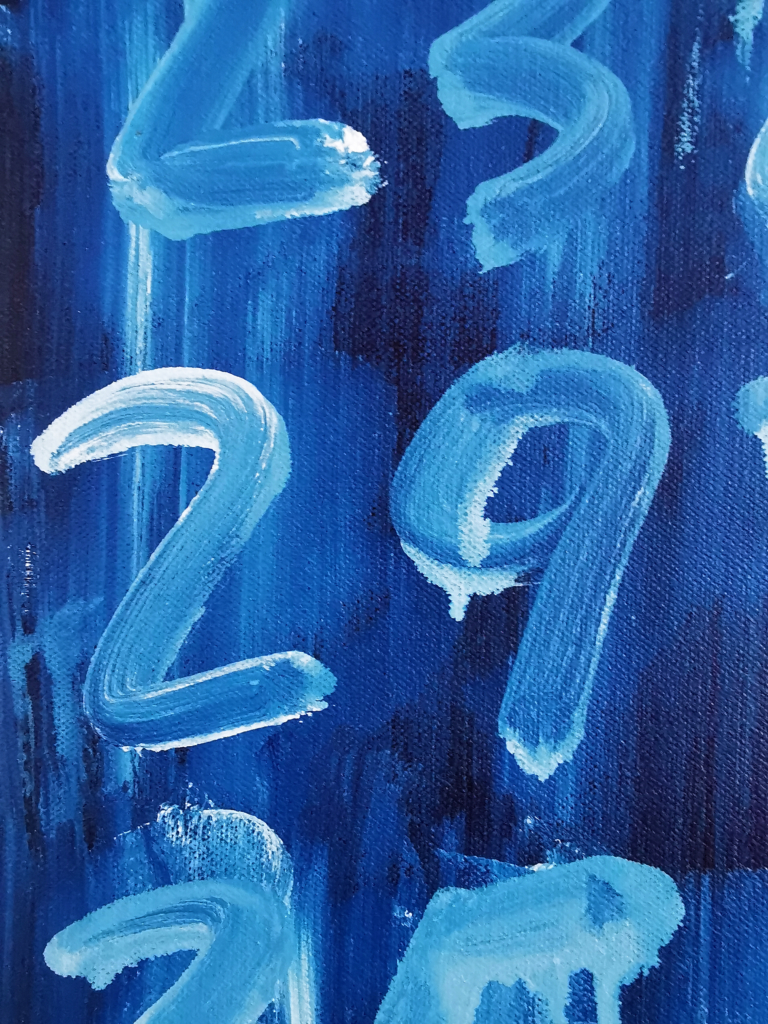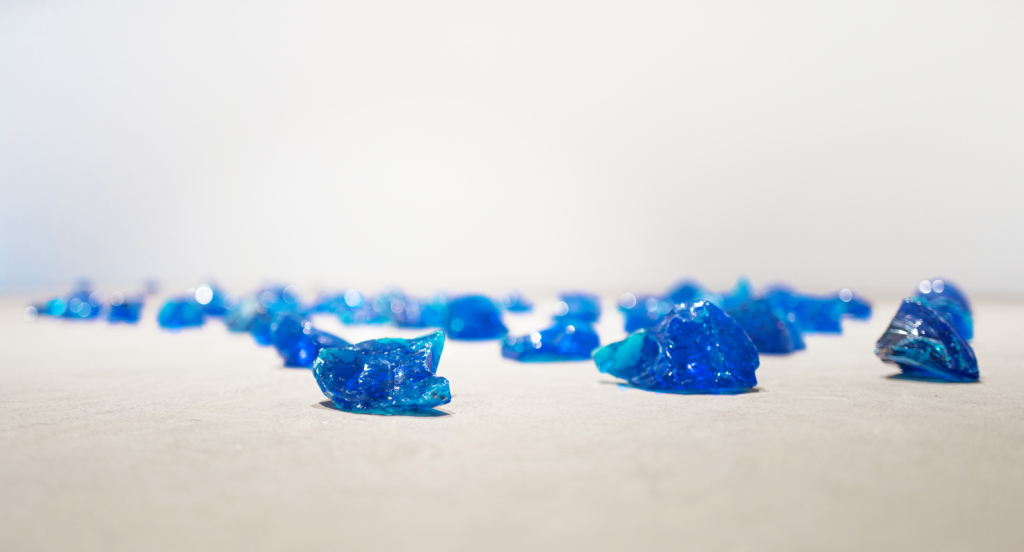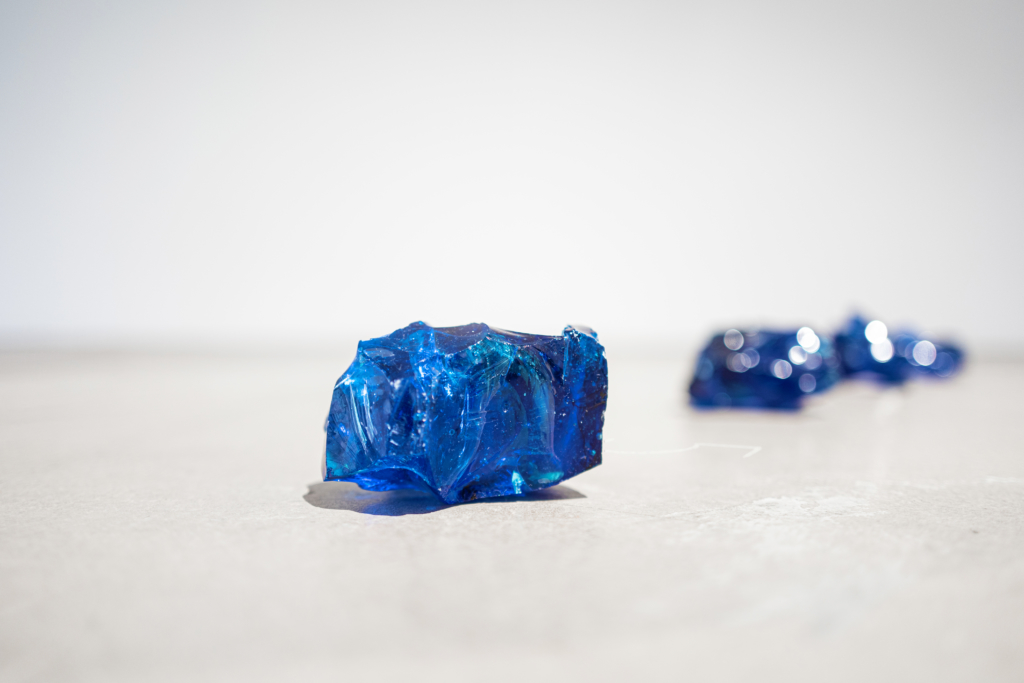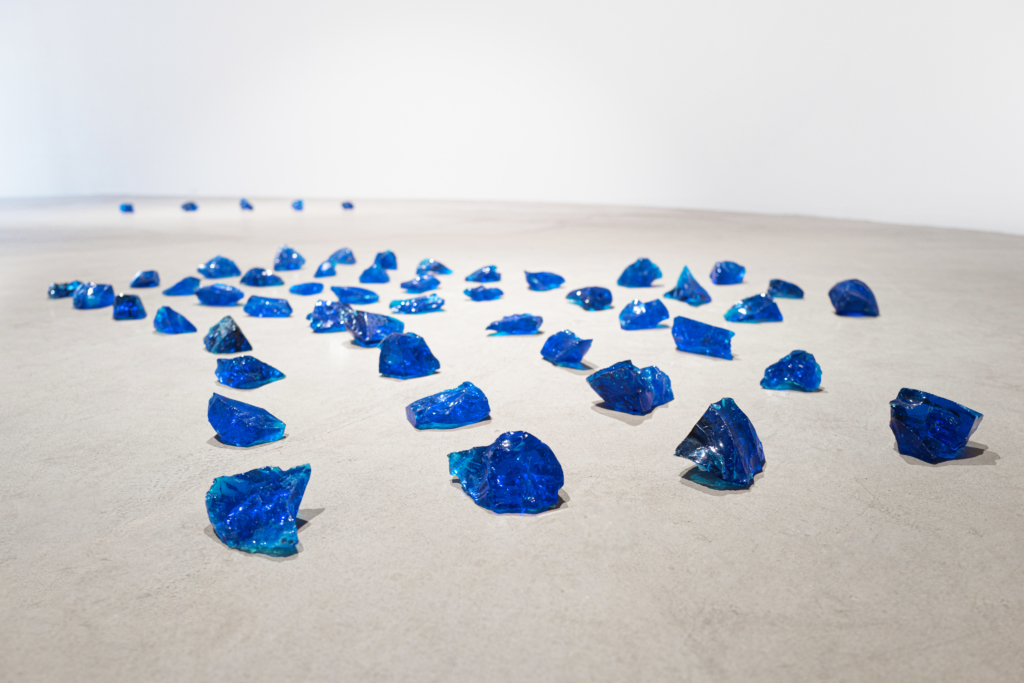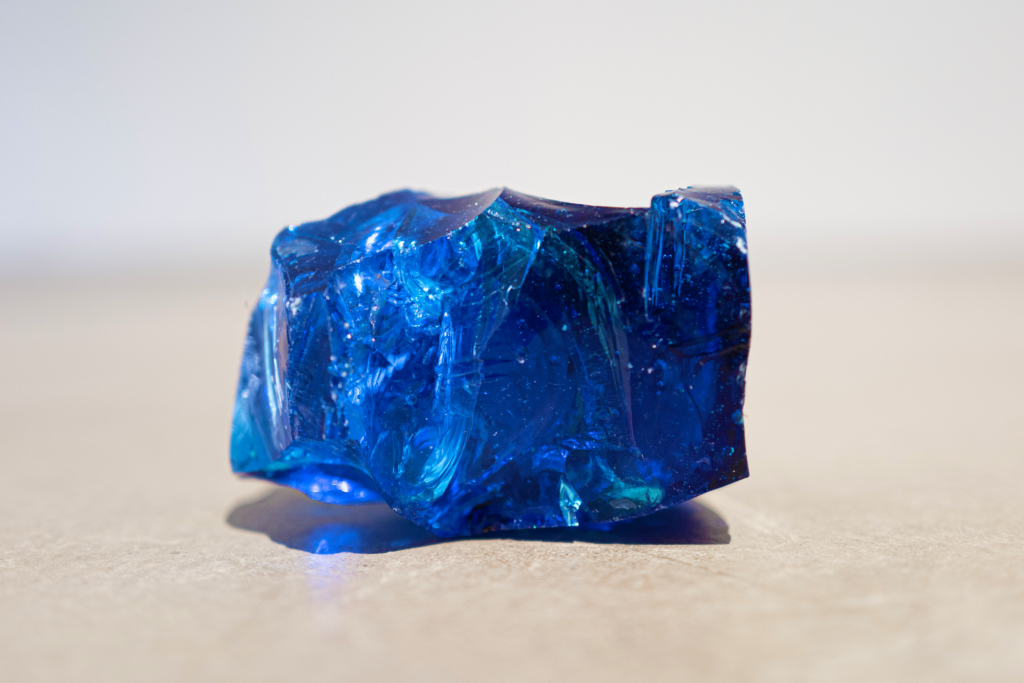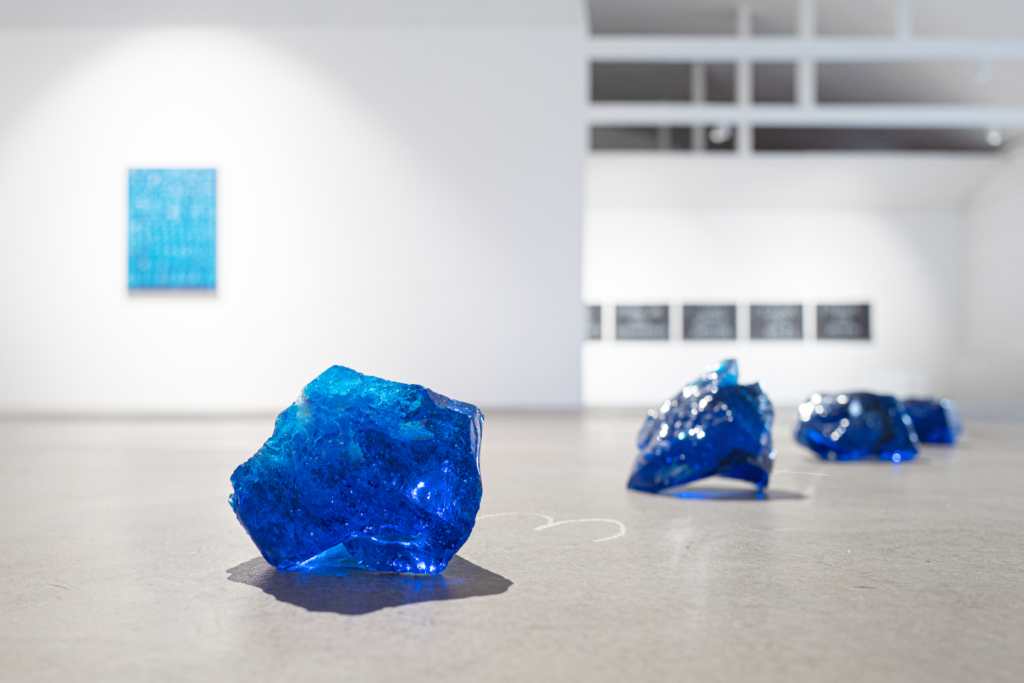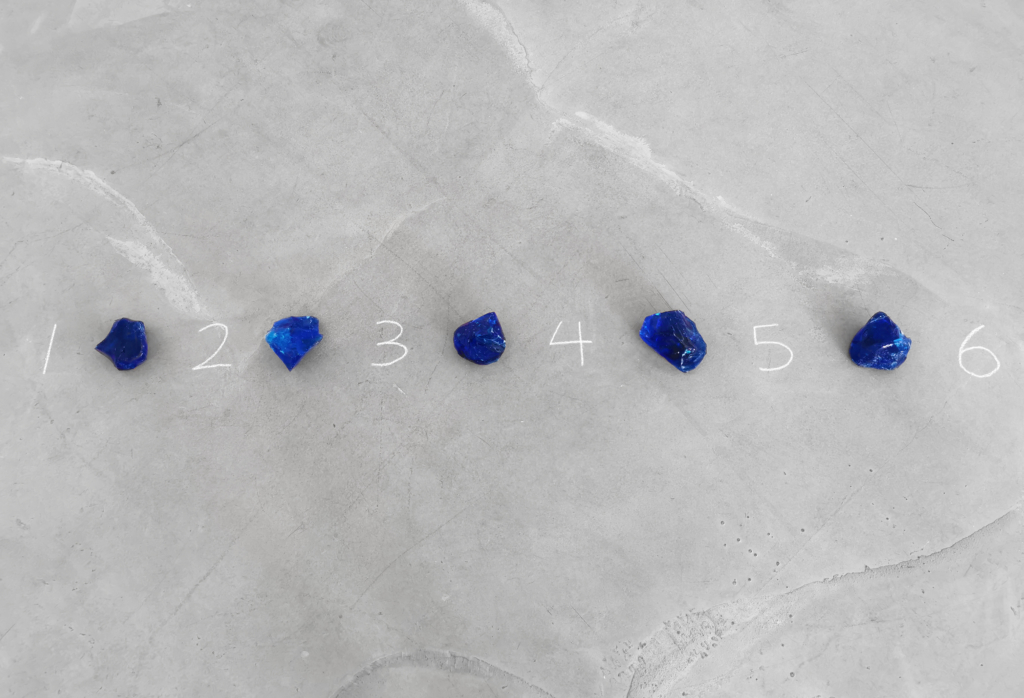 Noire Gallery is pleased to announce the solo exhibition of American artist Mel Bochner, in coincidence with the presentation of his artist book Language Is Not Transparent (Noire Edition, 2020). This show marks Bochner's second collaboration with the gallery, which begun in 2019 with a site-specific installation in the Noire Chapel in San Sebastiano.
Mel Bochner is considered one of the leading figures in the development of the Conceptual art movement of the 1960's and 1970's. Using numbers and language, his primary artistic tools, as both subject matter and medium, he expanded the very definitions of sculpture, painting and art at large. From early on in his career as both artist and critic, Bochner sought to challenge the previously untouched lineage of Abstract Expressionism, which dominated the art scene of the time, as well as Conceptualism, which he himself helped shape, ultimately paving his own way.
Mel Bochner: From Pythagoras to Babel features artworks spanning from 1972 to the present. Meditation on the Theorem of Pythagoras and Five Stones/Six Spaces are works from the artist's Theory of Sculpture series, originally conceived in 1972 with pebbles. "In the Theory of Sculpture series, I was asking what were the essential characteristics that make a sculpture a sculpture. It seems to me that there were two: there must be an object and an order," explains Bochner. He didn't conceive of them as sculptures in and of themselves, but "as "provisional objects," demonstrations of the underlying conceptual foundations of sculpture. They are provisional because the only thing holding them up is the mind." Upon coming across a box of multicolored cotizzi (pieces of Murano glass), that had belonged to Fontana, who used them on the surface of his paintings, Bochner recreated this work with this new material, introducing the elements of color and light. The material used, he believes, can be replaced without changing the intention. Merging his interest in numbers and color, the brilliant blue translucent cotizzi are meticulously arranged in geometric configurations on the floor.
Bochner's interest in revisiting his earlier work in order to re-contextualize it and pose the same questions in different contexts as a way of creating new meanings, is particularly evident with Language Is Not Transparent; a seminal work that has taken on numerous forms since it was first shown as a wall drawing in 1970. For this show Bochner developed this work on 16 silkscreens and in the form of an artist book. In both mediums the original statement in English is translated in a multitude of different languages, further proving his point that language does not exist in a vacuum, but rather is subjective, has nuances and is understood through various cultural associations. In both iterations, the translations are ultimately amassed into one panel, creating an illegible tower of Babel. This work takes on new meaning and becomes even more poignant in the current social and political landscape of Italy, a sort of corridor of the Mediterranean immigration crisis, and in particular in Torino, a city which historically has been a passage way for a myriad of different languages.
The viewer is invited to experience Language Is Not Transparent (Babel) in two distinct parallel spaces – the wall and the page. A pioneer of artists' books since the late 60's, Bochner makes use of the page, in this case the Laporello format, as an alternative space, where the viewer can experience the work in a more intimate way as a seamless continuum.
The show comes full circle with a brilliant red dripping Blah Blah Blah painting, thought by the artist to be a "progeny" of his Language Is Not Transparent project. Bochner considers this colloquial term, that has by now entered the global vocabulary, to be about "the endlessness, the emptiness, and the darkness of the discourse." By repeating these three words over and over again the artist asks us and himself, "must everything mean something?"
Also featured in the exhibition will be the film Blah Blah Blah – Mel Bochner In His Own Words, directed by American artist and filmmaker Lizbeth Marano.
Giulia Theodoli, September 2020