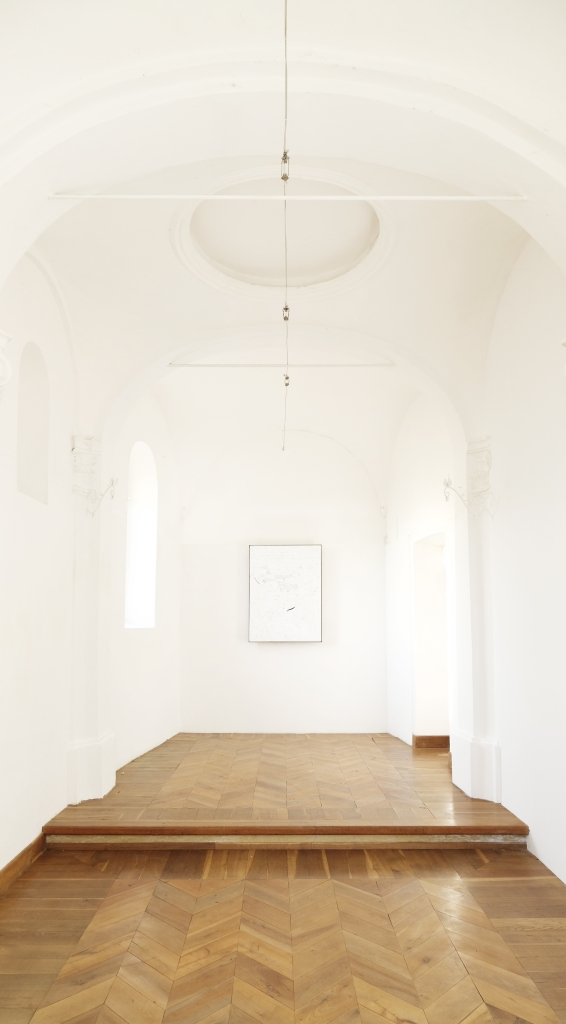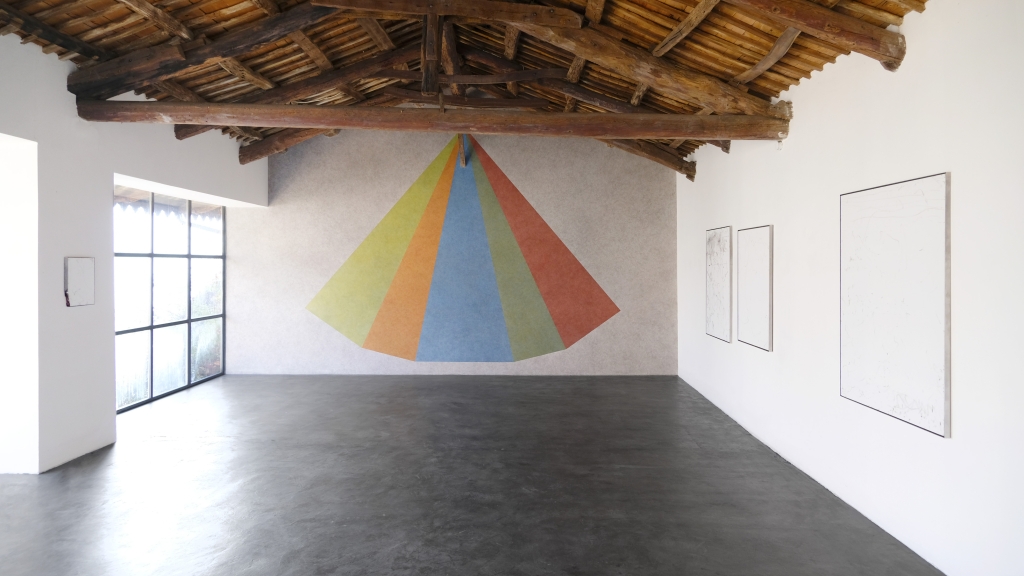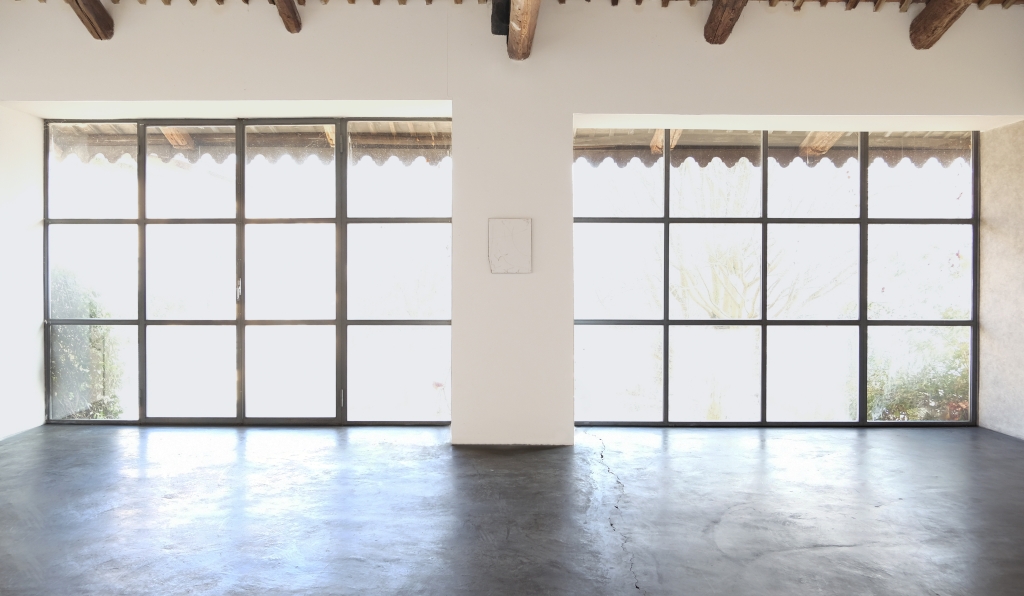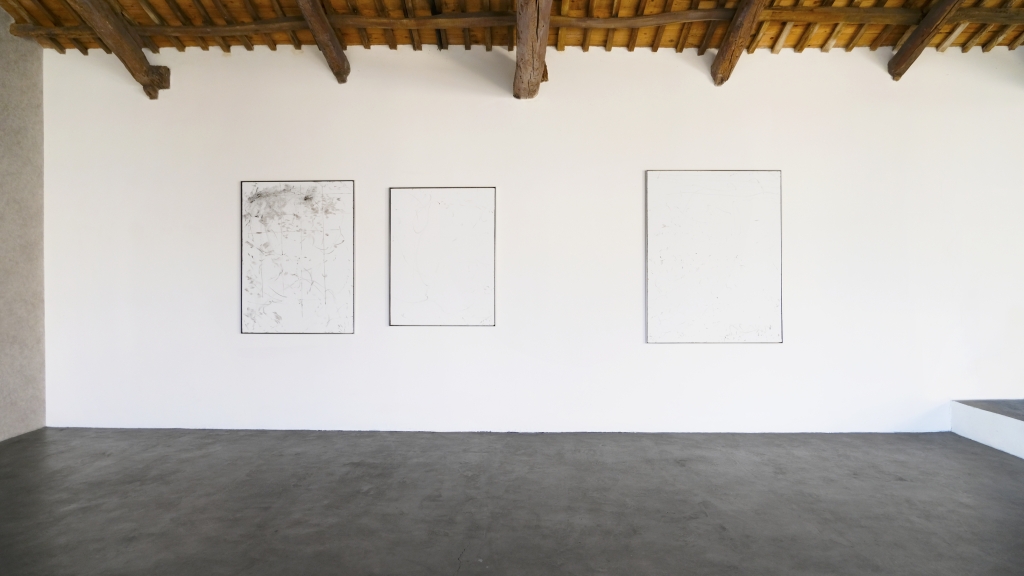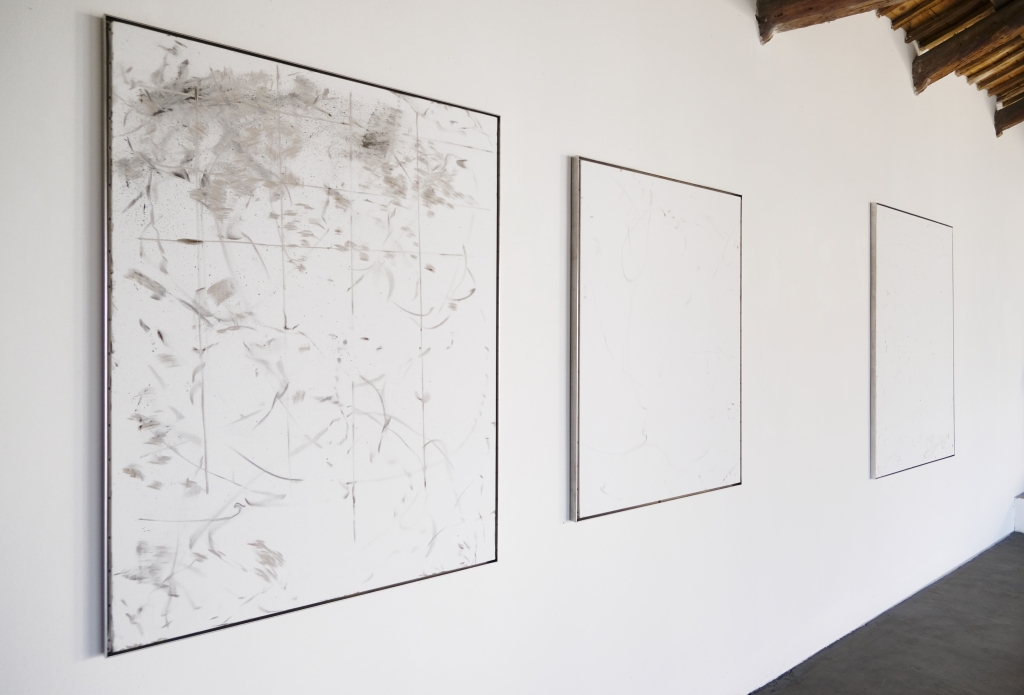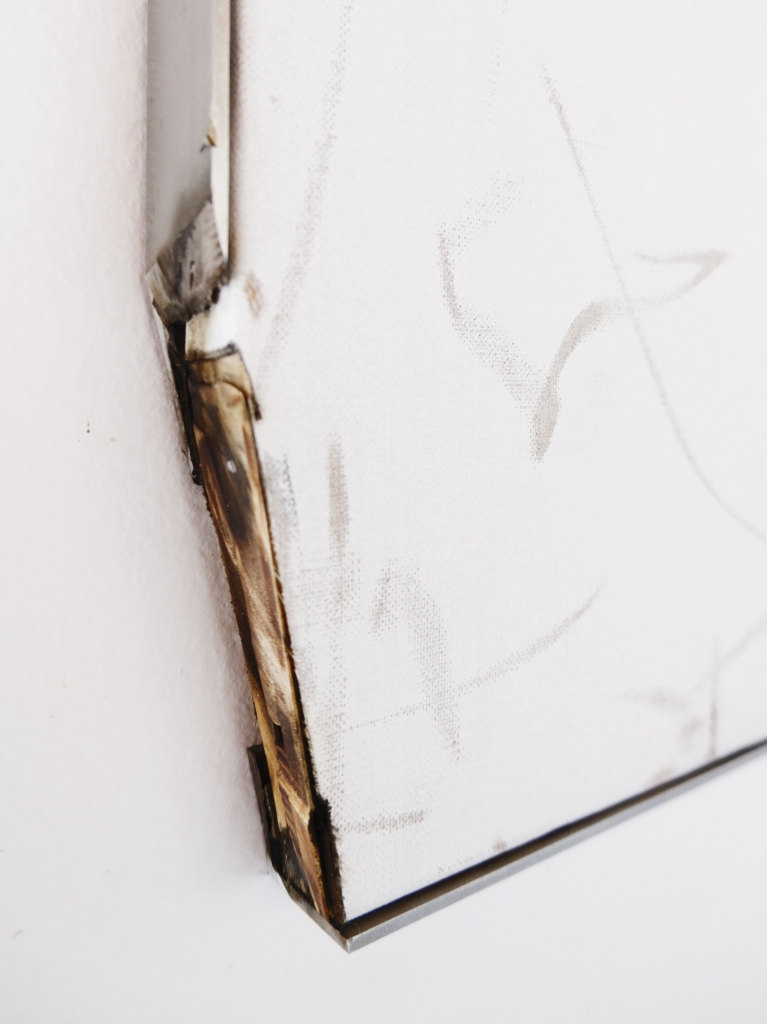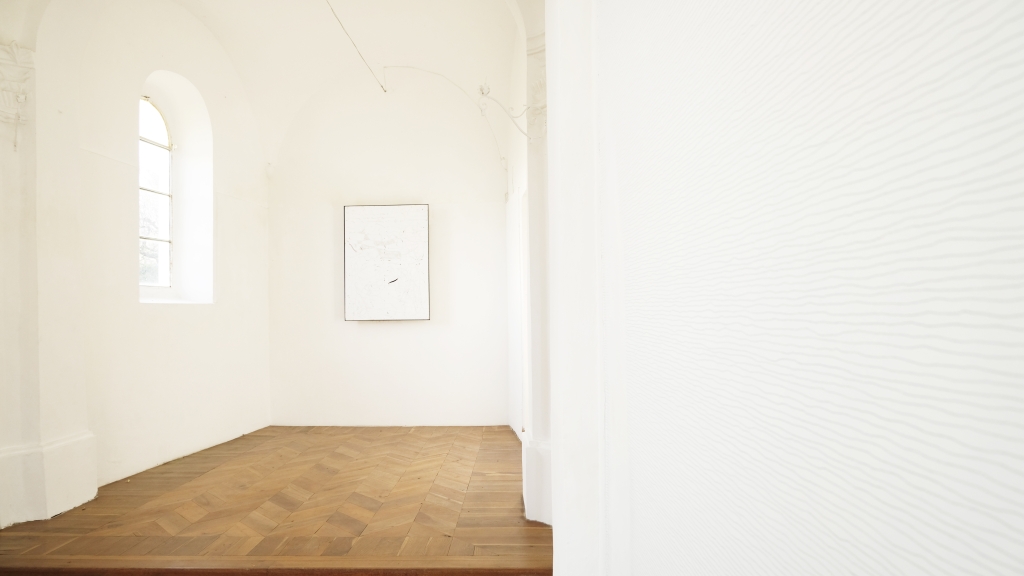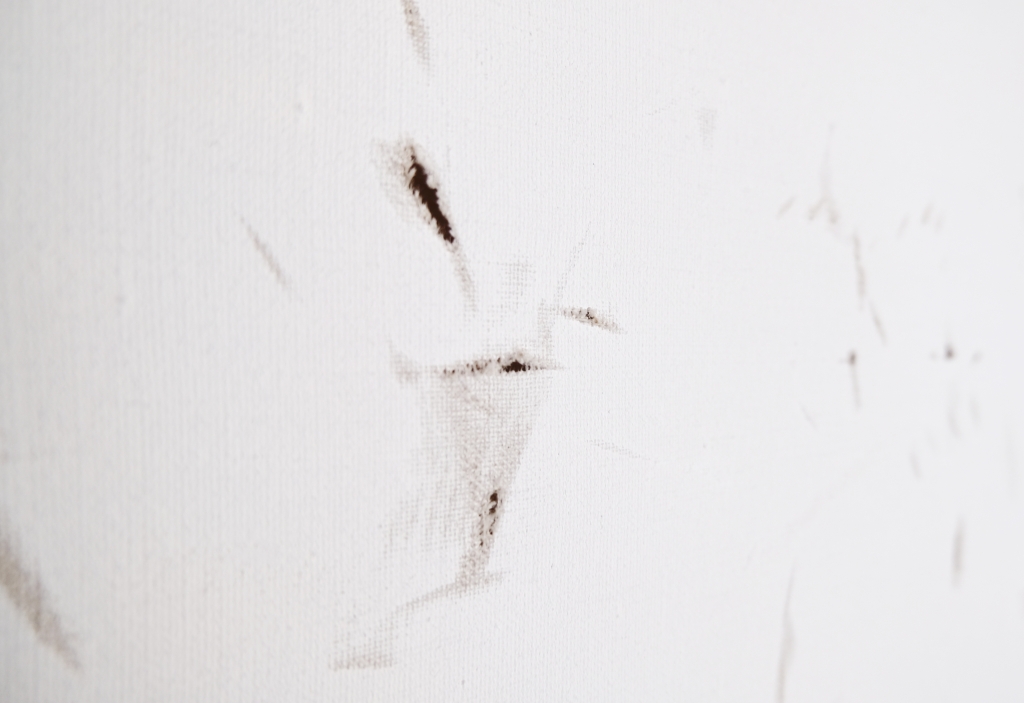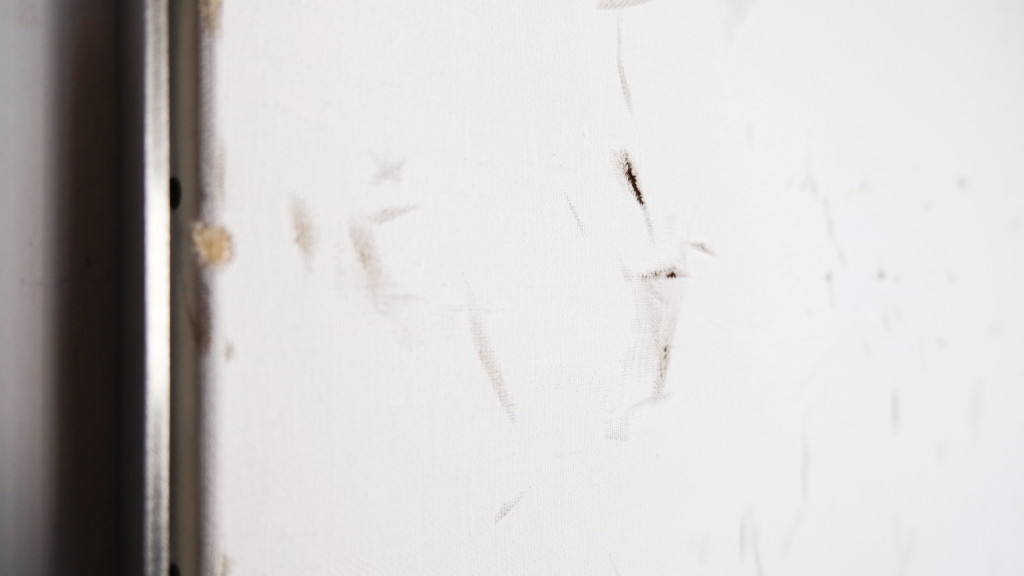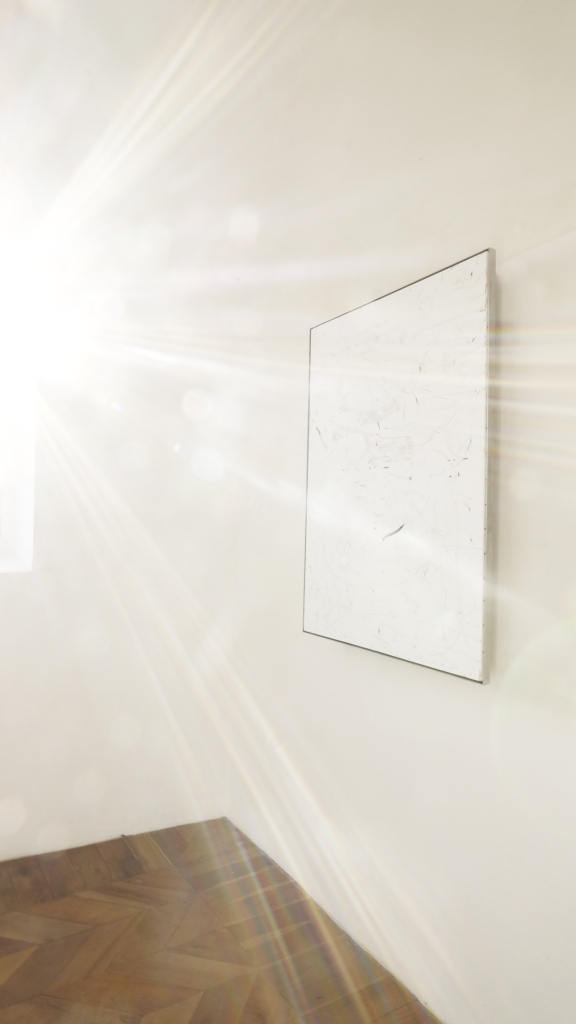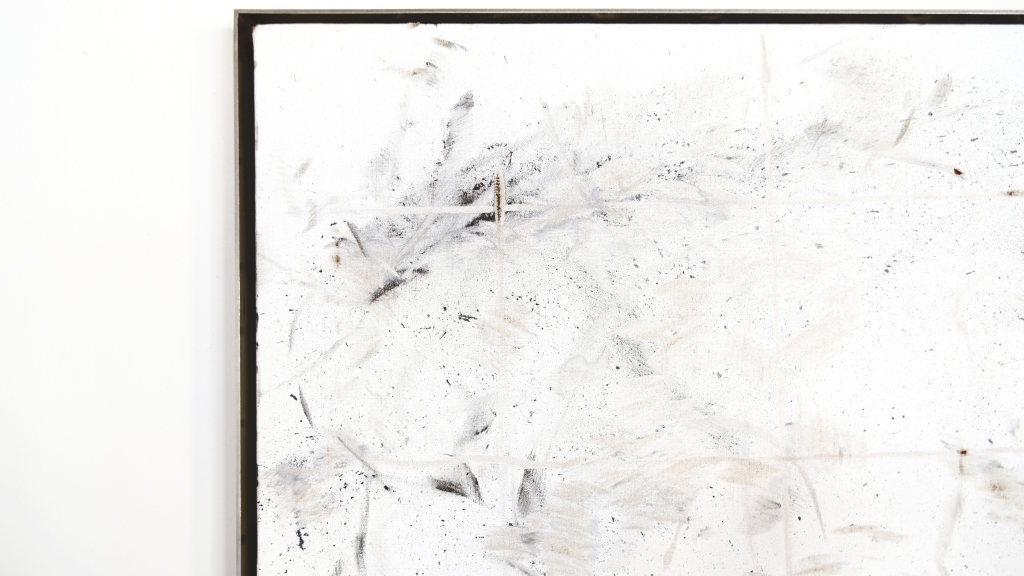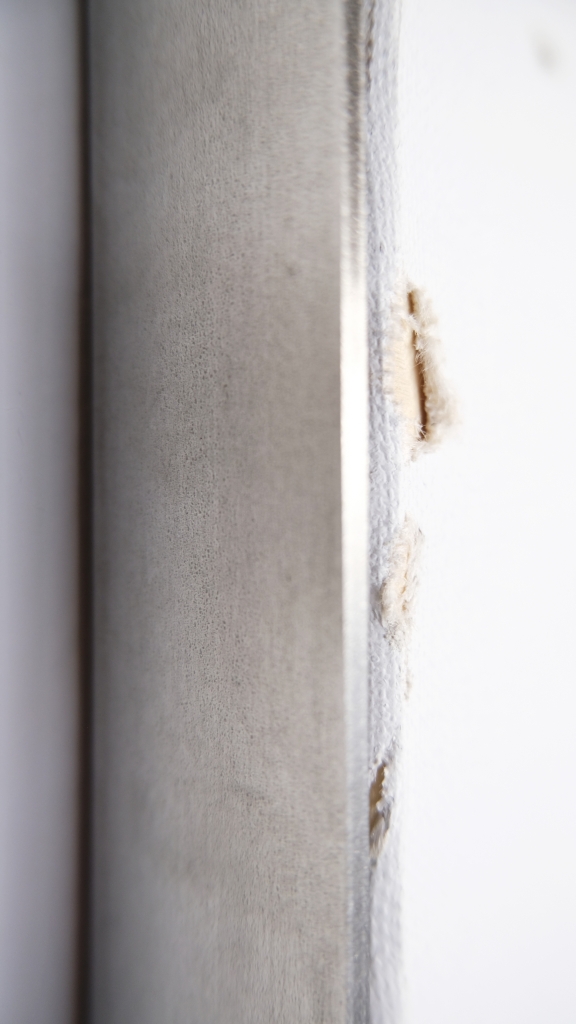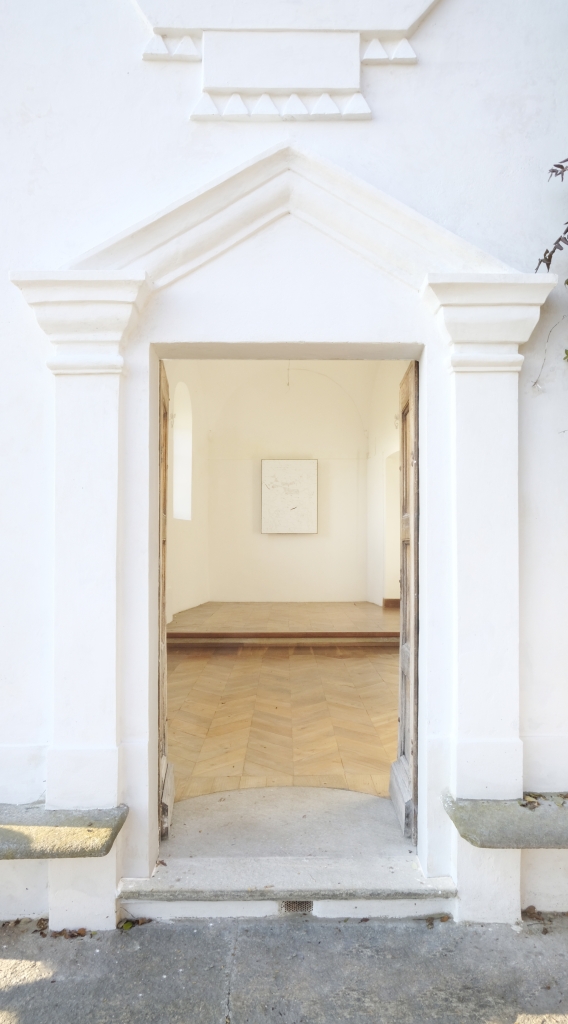 Noire Gallery is delighted to announce a collaboration with the artist Jonathan Binet with the site-specific project which will be presented at the Chapel of San Sebastiano, a location that symbolises the artistic tradition of Noire Gallery. The space, frescoed by Sol LeWitt's wall drawings, hosts site-specific projects by international artists who are invited to deal with this intimate and memory-rich venue.
Jonathan Binet is presenting a selection from his Grinder Works series – canvases that the artist has worked on with an angle grinder. For these, Binet lays the stretched canvases on the floor and repeatedly lowers a running angle grinder onto the surface, holding it only by the cable. As soon as the grinder hits the canvas, it jumps sporadically in different directions, leaving behind traces in the form of grey-black stripes and scratches. In some cases, the grinder actually damages the canvas, cutting and tearing the pictorial surface.
The artist thus makes use of a process that is only controllable to a certain extent. Time and again, he actually loses control of the grinder, not knowing exactly where the machine will jump to next and what traces and 'damage' it will leave behind.
From a distance, these works appear like abstract drawings, as if the lines had been applied quickly with a charcoal pencil, spontaneously and without a concrete composition, full of gestural smudges, scribbles, and disorderly progressions.
In the final step, Binet frames the canvases in metal, lending them the definition and support that the playful lines are unable to provide. The result is a strong contrast between the metal frame and the filigree traces on and damages to the canvas.
In this special exhibition space, references arise to the wall drawings by the American minimalist Sol LeWitt, which the artist executed in the San Sebastiano Chapel. Apparent cracks and traces in the wall reveal a similar play of lines as in the works by Binet, for in Sol Lewitt's wall drawings, orderly grids and structures can be discerned, which then seem to dissolve again through misalignments, leaps, and other irregularities. In the end, however, an abstract, gesturally structured minimal overall image emerges – similar to Binet's – which creates its very own rhythms, balances, and dis-balances.
The works on display by Jonathan Binet thus engage in a fascinating dialogue with Sol LeWitt's wall drawings in that they mirror his conceptual approach but are created in a very unique way without the proverbial 'hand of the artist'.
Special thanks to Berthold Pott Gallery

San Sebastiano – Italy
Date
Only on Private View