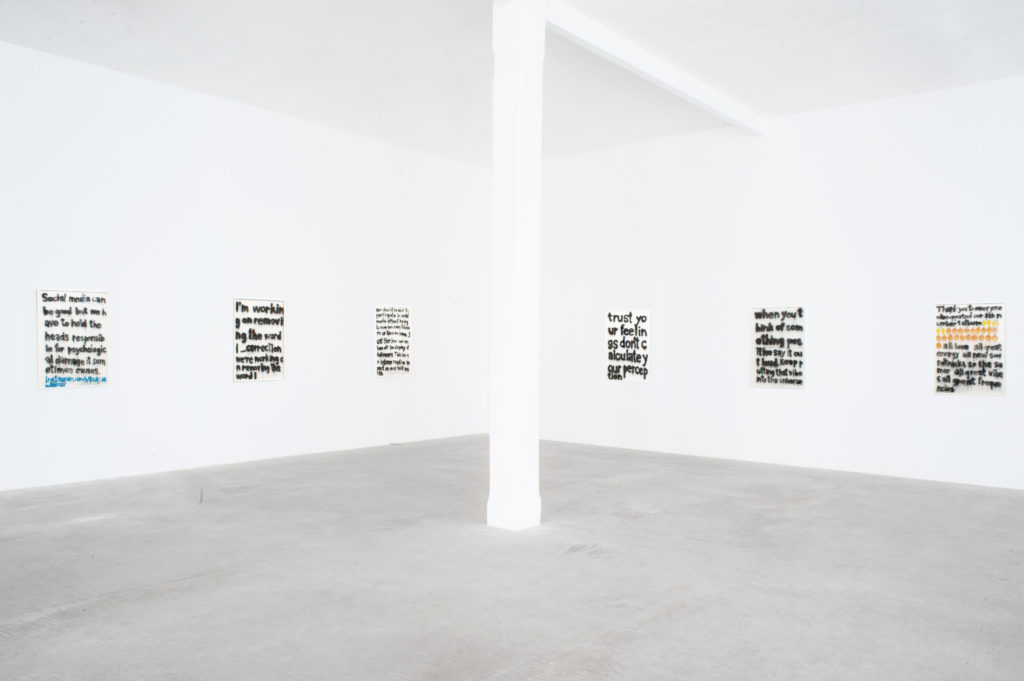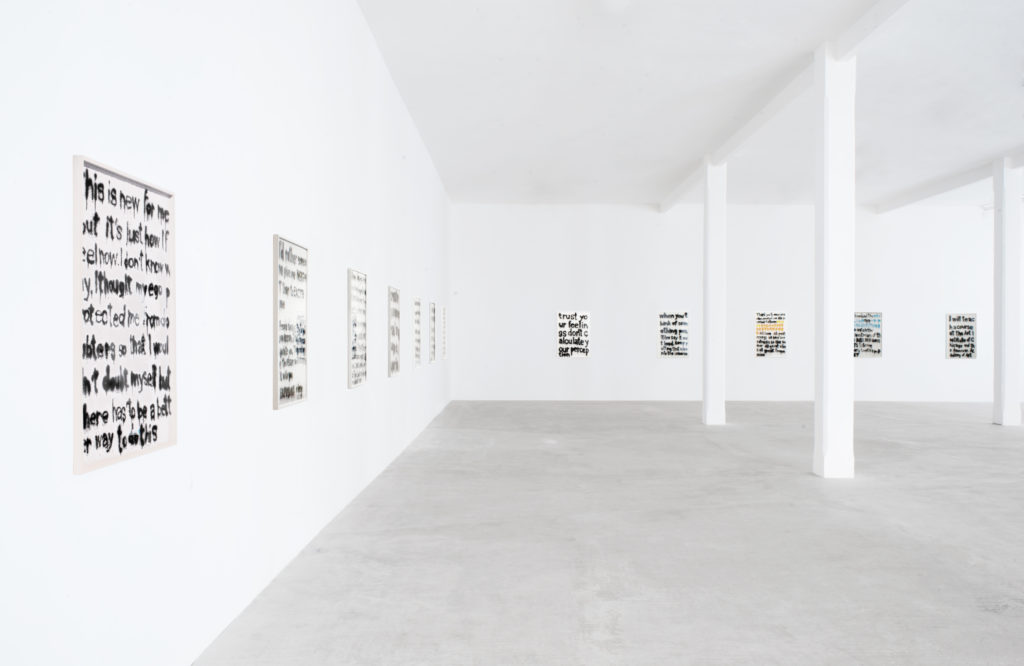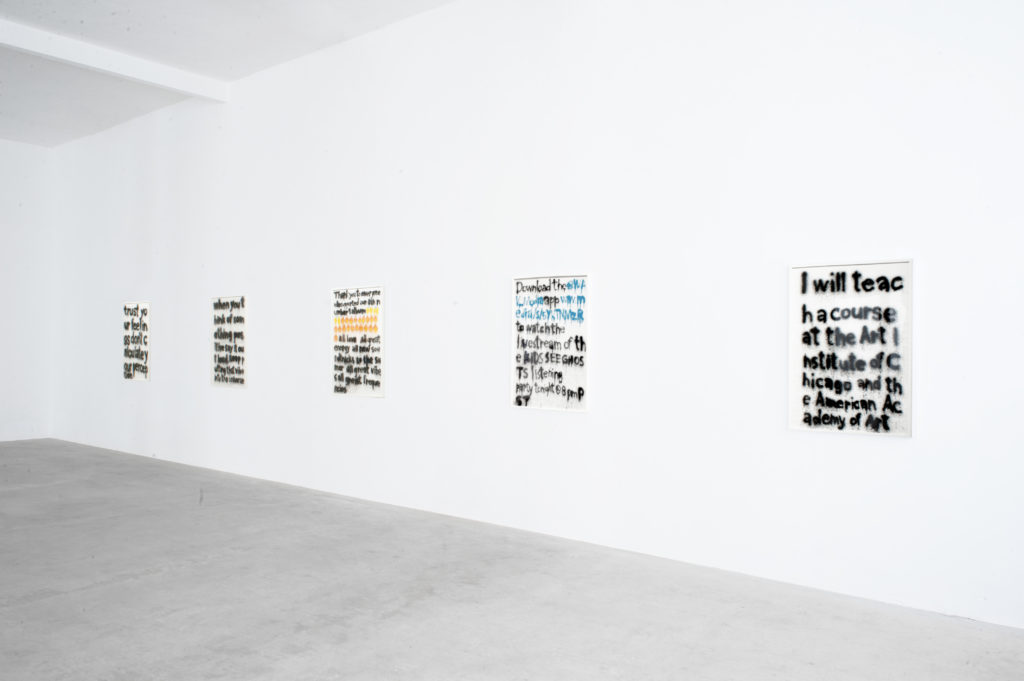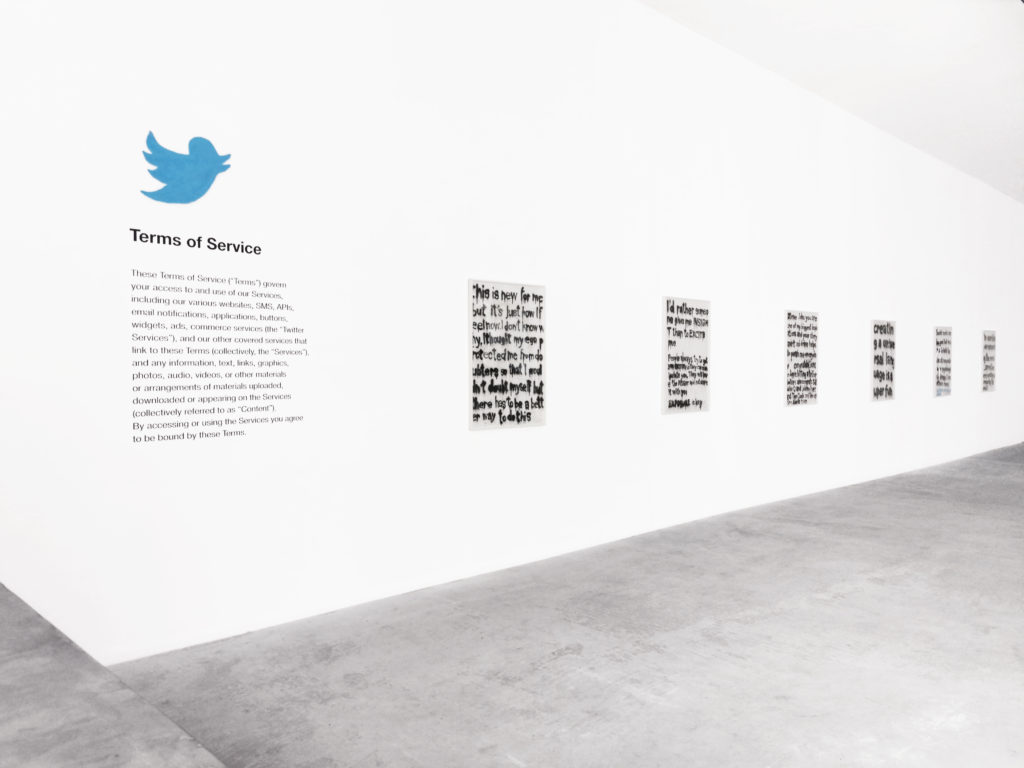 Element is pleased to present Social Boom, Woc's latest exhibition project, created for the gallery spaces and on show through June 14, 2020, visitable by appointment.
With Social Boom Woc tells a story of contemporary communication. Always interested in the concept of image and the multiple forms it can take, the artist is equally fascinated by the globally recognized public figures, the contents they communicate and the way they choose to communicate them.  The exhibition displays a selection of thirteen works, from a larger series of 78 works, which quotes some of the posts published on Twitter by Kanye West between June 1, 2018 and September 27, 2018. The texts, redrawn with the technique of spray on white wrapping paper by Woc on the same days they were published, were chosen to be reproduced due to their poetic and communicative impact.
The exhibition is completed by a site-specific work by Woc, specifically concieved for the outdoor wall of the gallery. The work, a press review on the wall, is composed of seven tweets that West published, along with others, on his profile in the previous weeks of the execution of the work. The series, made with white spray cans and the typical social network font, takes place on the wall respecting its architectural forms and proportions.