TIMOTHY GREENFIELD SANDERS
NINE PORTRAITS OF LOU REED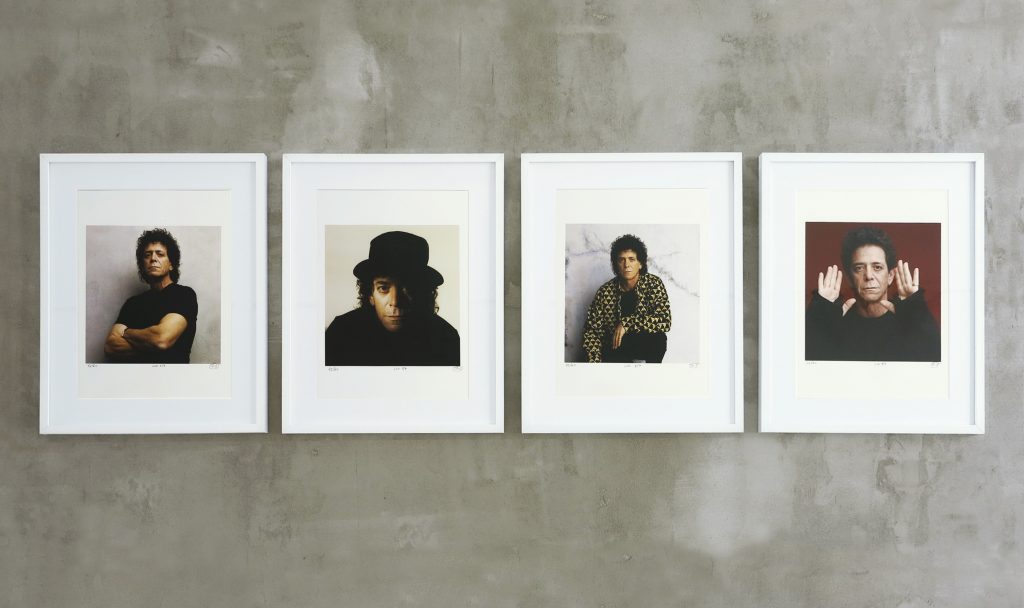 Noire Gallery is delighted to present Nine Portraits of Lou Reed by Timothy Greenfield-Sanders, photo-exhibition realized as part of the Fo.To project by Museo Ettore Fico.
Photographer and film maker, Timothy Greenfield-Sanders is known for his extraordinary intimate portraits of the most influential people of the contemporary political and cultural world: from Presidents to porn stars, from artists to Oscar winners. His shots are part of the collections of the major cultural institution all over the world, and are characterized by strong psychological aspects, aesthetic elegance and high quality technique.
Lou Reed is one of the countless public figures portrayed by Greenfield-Sanders. They first acquainted in 1992 for a photo shoot and since then, they have had a strong professional and friendship collaboration that led, in 1999, to the winning of a Grammy for the docu-film Lou Reed: Rock and Roll Heart.
The suite Nine portraits of Lou Reed, composed of nine iconic portraits of the famous musician, testifies to the professional and emotional partnership between the two artists and focuses on the theme of identity, dear to Greenfield-Sanders and long investigated in his artistic practice: the identity of the artist, the photo, the subject and the work of art.
Artist
Timothy Greenfield Sanders
Date
3 May - 16 June 2019